The concept is weird, but this is a form that my self moc can take, other than his regular form.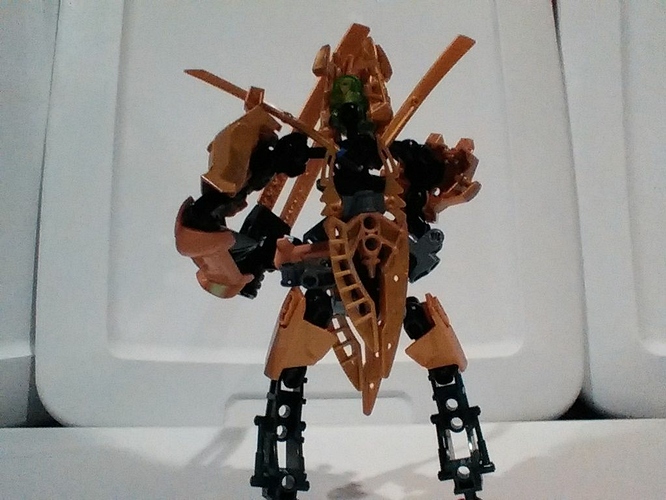 Also, a Tukar is a very powerful species, very similar to a Toa. They have a set of powers, based on their main thing they have control over. He has control over Wind, iron, the Green, lighting, and, most of all, Courage. I probably forgot one.
Constructive criticism encouraged, as always.