I made this for @HaliTheMaskMaker's art contest. I was however eliminated before I could enter it, but I wanted to put it up here anyway.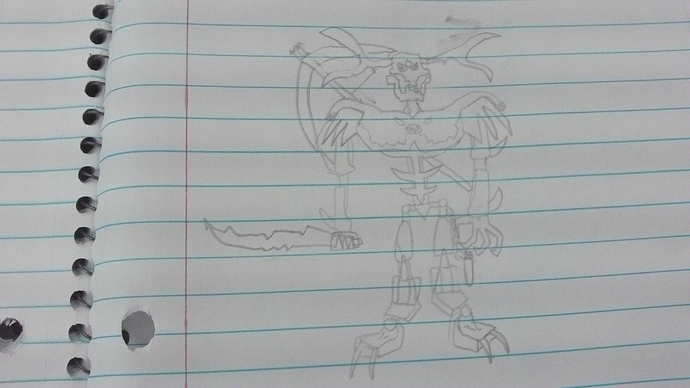 This was my first entry before elimination, and I think he turned out pretty good.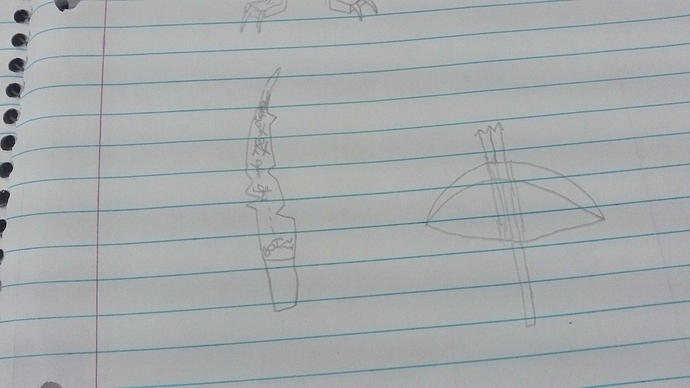 On his hunting knife are inscriptions of him hunting the elemental creatures.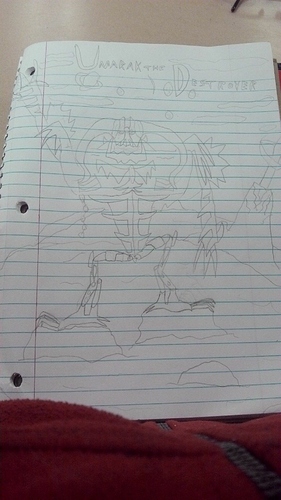 And now, the Destroyer.