But what does it look like on Onua's back?
The weirdest thing is…
I kinda like it.
Umm… This is interesting. I did not expect this. Nice build.
What the heck is this thing…
true hell. Mixels that's what.
Also I just realized you can see my arm in the picture oh no!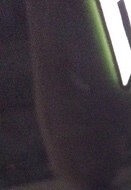 Strange but cute. Also, it looks like a parasite.
It's so good why isn't this on the spotlight!
good question, he put a blue gear on the spotlight why not this? Maybe it's because I just attached an official mixel set to the back of a Bionicle set and called it a MOC.
Unity intensifies.
Great work man!
I didn't even make anything, I just attached a mixel to his back…
Its still an original, creative, and all around awesome idea.