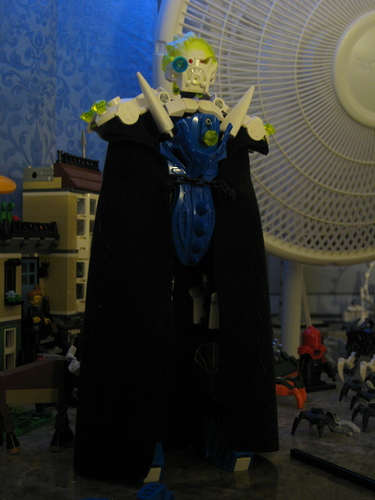 So I don't think I've ever posted a WIP, but I've also never had a moc I've felt so strongly about. Some may remember me posting on the HowTo:Moc Tutorial, looking for inspiration for mocs using the Dragon Bolt head piece. This is the result of that inquiry and the underwhelming lack of mocs that use said piece.
I still have to finish the hands and decide on a weapon for this moc, but I felt it would not be a bad idea to post a WIP topic here, since I hardly ever post topics anyway.
The hands will likely be clawed to go along with a background I have planned for the character, involving lovely Ignika curses.
Also here are some other WIP photo from the earlier stages of building it, to show the progress that has been made.
PS: Since I've never posted a WIP topic before, is it customary to create a new topic once the moc is fully finished, or post the finished moc as a new post in this topic?