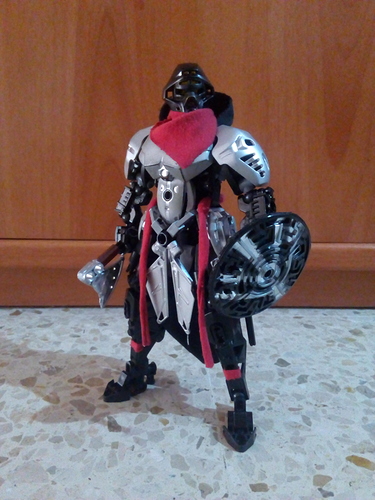 a slight update of the previous version, just shortened the arms a little bit
Nice, dude. I like the black plates on the forearms. If you had left them silver it would have looked like he was wearing a knit sweater lol
Look at that . . . did you sever the forearm and then fuse it back together without the ball joint? Very aggressive and I love it! Is the black armor piece glued on as well?
yup, everything is glued together, and there is a rod below the armor to add structural integrity to the moc
Truly taking things to the next level.