An electronic ice cream cone, for people who have trouble eating ice cream.
why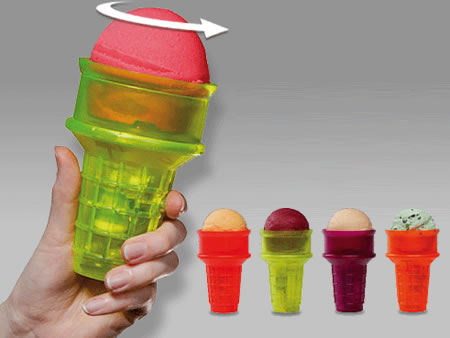 that's not weird or useless
Who wouldn't want a spaceship for their watermelon.
I too enjoy taking my watermelon on a safe walk around the neighborhood
I could use a pair of those.
Tired of having to Cage meme and sleep at separate times? Then ask your doctor if the Nicholas Cage pillow is right for you!
I have a feeling that's fake… like the cheese printer, or a room my cat hasn't made a mess in.
I know some very dumb products no one needs
Car
Toilet
Soap
Friends TV show, doofus. We all need friends!
Air conditioning
Knife
Friends this time I mean people…
150 year old cheese
Life sized Miru sorrynotsorry @Eljay
There's something ominous about these.
Every school carnival toy. they only work for like two seconds. usually