He's green and turquoise.
---
IDK what Matoran I'd be.
Probably a Fe-Matoran with a gold/Keetorange Kakama.
Nah, man. That's totally Azure.
Le-matorans, like kongu, had turqoise. If anybody had azure it would be Ko- or Ga- matorans.
Or Bo-Matoran. And I said,
I'm changing where he's from. He is now a Matoran of Plantlife.

I'm going with G1 and I'm going to say one of the Onu-matoran in Onu-koro. That place looks very cozy.
I'd be that matoran who looks like every other matoran, only uglier.
Not the Voya Nui matoran, that's for sure!
I'd be a great being, if that counts.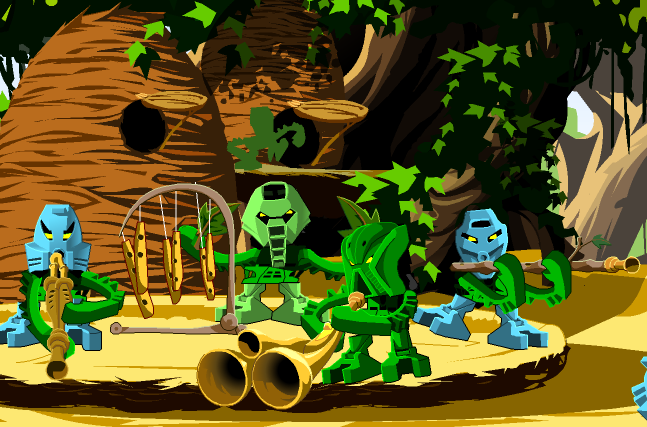 The arm on the right ----------------------------------------------------------------->
That's actually this guy.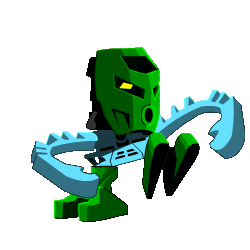 I could take the guy on his right then.
So unlike me you do not sympathize with twisted and mutilated survivors that were judged for their insolence?
I'm the guy with the Pakari.
Well I'm the Time-Traveling Muaka.
Nah, I want eyes, which it seems the Voya Nui fellas don't have.
I used this guy in a game I made. I forgot all about that.