Have I not given you enough proof this needs to exist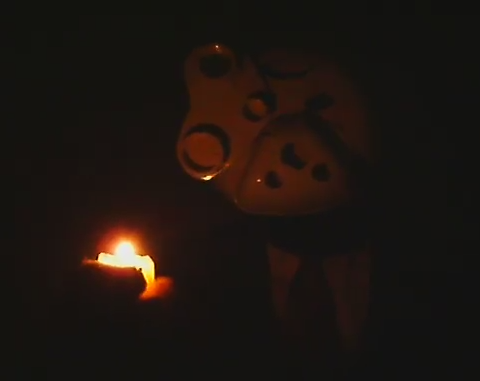 when will it be enough
that's it
you must die for your lack of faith in live action bionicle
I just want to add that live-action Bara Magna Saga is totally feasible, and possibly even preferable. (When it comes to depicting Spherus Magnans, at least)
I don't want those pseudo-reptilian Glatorian skin textures to be CGI'd over human faces, thank you very much.

NEWS: new teaser trailer gives us our first look at MAKUTA (Will Arnett), as seen in the upcoming BIONICLE: Mask Of Light live action remake.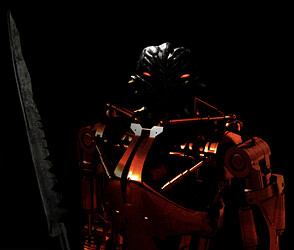 As well as our first look TAHU (Chris Pratt)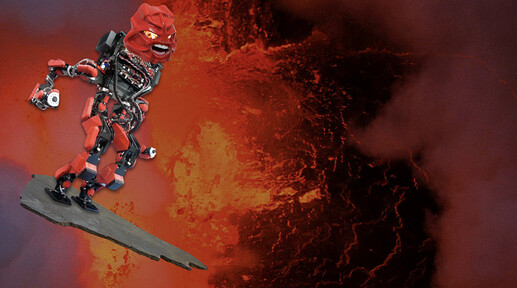 First look at KOPAKA (Cris Hemsworth) and a Rahkshi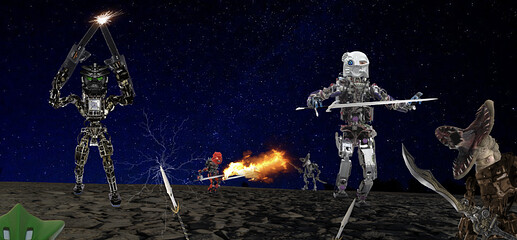 Nothing CGI'd over human faces. Actual human faces.
Remember, the Glatorian and Agori species are organic mammalians. That doesn't necessarily mean "human" (and they are confirmed to not be human), but there is nothing canonically preventing the human appearance from being used.
The Legend Reborn portrayed them a different way, but this could still work.
I guess not reptillian, but I'd still like to think they aren't so humanoid so as not to look a bit alien. You'd have to do some Avatar-esque CGI effect to sell it, I think.
I had forgotten that they were confirmed mammalian, though.
If that happened, I wouldn't know whether to be hopeful or terrified. I might just have an anxiety attack on the spot.
You're right.
One thing you could do is change their skin colours to those of the head pieces on the sets. Gresh would have orange skin, Gelu would have blue skin, etc.
If would help set them apart from humans, as well as explain why the sets had odd-coloured heads.
I think the other big thing would be to remove/modify their noses, like in the movie.
Between the different-coloured skin and no/very small noses, they would look sufficiently 'alien'.
At the end of the day, whatever Avatar-style changes you make, live-action Bara Magna is way more feasible than live-action Mata Nui.
In what ■■■■■■■ timeline is live-action desirable in any capacity for Bionicle? There are no humans, so they have to be CGI or puppets. I mean, unless you want tokusatsu Bonks, but that's just…no.
It would be cursed as hell. You seen Cats? That'd be it except with robotic parts, because they're canonically partially mechanical.
Again, that'd just make it nightmare fuel.
Ugh…here we go again with the Lion King controversy…
I haven't said that live-action Bionicle is a bad idea. I've said that, realistically, the chances of it happening are pretty low.
Don't distract; I never asked you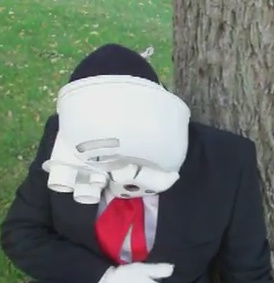 I'm hurt
So…your idea of a good live-action Bionicle is…actual humans dressed as Bionicle characters? I am honestly curious.
OK, while you've made some valid points, this one isn't going to dodge the uncanny valley no matter how hard you try.

Still, the fact that live-action is not going to work for Toa/Matoran/MU inhabitants generally makes me think it would be creating an unnecessary point of inconsistency. While it might help to highlight the fundamental differences between Glatorian and Toa, it'd be unnecessarily jarring to go from full CGI characters to semi-CG ones when the audience is introduced to '09.
I feel like Bionicle would benefit way more from animation in its movies, preferably heavily stylized. There's a reason that MNOG still looks at least somewhat decent now, despite being nearly two decades old.
I'm not saying to go full spiderverse on it, but some sort of animated comic-esque style would be fantastic if it was pulled off smoothly (like what Volta tried to do with JTO, but like… not just the backgrounds, make the characters blend properly instead of just cel-shading them).
I genuinely can't tell at this point if we're off-topic or not, because one could feasibly make the argument that this is very much on-topic.

I can see this being actually possible if you went for a heavy Miramax-inspired look (@TropiNui's art style also comes to mind) and gave the actors really excessive facial makeup and stuff. But then you'd have the issue of an entire (rather large) cast who all have very excessive costuming requirements, so it'd be a big challenge from a production standpoint. It's possible, but again, I've gotta go with full-animation as the go-to best pick.
reported 4 threats of violence
On the topic of Glatorian, I always saw them as ape-like creatures. They have sort of a monkey nose.
Imagine if he's just a regular bipedal dude who simply prefers to walk around on all fours, lol.