I…
I hate you, White_Rainbow…
Not really, but you know!
######clap
#####clap
####clap
###clap
You have earned my applause for this masterpiece, truly the greatest representation of modern art ever.
hmm…
yeah, I got nothing, well played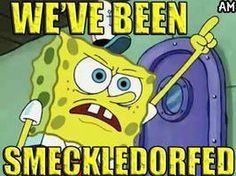 I love how the lower jaw is the only real thing in the whole image
"He who fights with monsters should look to it that he himself does not become a monster. And if you gaze long into an abyss, the abyss also gazes into you."
I DON'T KNOW WHAT THAT EVEN MEANS BUT HOPEFULLY IT'LL KEEP YOU CONFUSED AS WELL, SO YOU NEVER GET AROUND TO MAKING ANOTHER ONE OF THESE ABOMINATIONS
10/10 best social experiment of the year
This post was flagged by the community and is temporarily hidden.
Besides the explosions and melting of Germans from Indiana Jones, I want to say this about the piece of art:
I really like this piece of art. It's well-drawn, and is actually a well-played joke. Yeah I'll admit I'm not always one who understands jokes, but this one is absolutely hilarious. Good job. Can't wait to see the rest of your projects.
who thinks QB is ugly? that's beautiful
I also like terak&onua
BY EKIMU SAVE US
SMITE THE TAINTED PHOTOS
/s
QUAKER BEAST. THE MEMES ARE COMING. xD
And this is why you dont do drugs kids.
Dem blocks of lava on the second lol
I actually really dislike Storm Beast, but that picture might make me feel inclined to get it now.
I'll get all three, but just because PARTS PARTS EVERYWHERE