That's a frightening squirrel.
Seriously, it looks evil.
I will make something later
I might make some more for this topic cause building rahi is pretty fun!
@Asriel
Thats not flowey right?
did this die already?
don't anyone else have more animals or plants?
No, I will make something.
In fact, I will post my very fun table scrap today.
By fun, I mean fun, because it's fun to play with and it has surprising articulation and customization, and it could work as an animal.
Soon.
EDIT:
Meet the Rahkshal.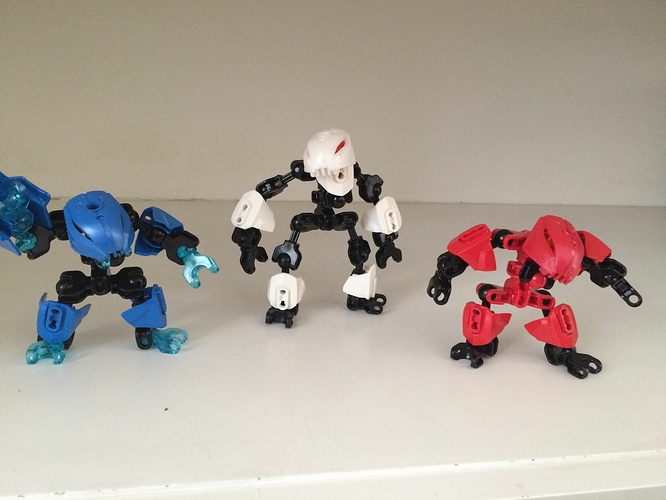 I encourage many to build their own, as they are fun to own.
Well I said I would make a moc so I did:
An earth hound (or something still need a name). It lives on the surface of the earth region searching for small animals to eat.
Earth or stone? the colors suggest either one. Its pretty dope, definitely does look like a dog Rahi.
I don't know about the head, but the moc itself looks awesome
Thanks and yah the head was kinda last minute.
@AwesomeJoel27 thanks and it's earth I don't think it would fit well in the desert, but that's just me.
Challenge accepted! Marine life incoming
Ooh I don't think I have seen any marine Mocs in while for okoto
Of course! all bionicle crabs are Ussals
well i was recomended to add a creation that i recently built so here it is!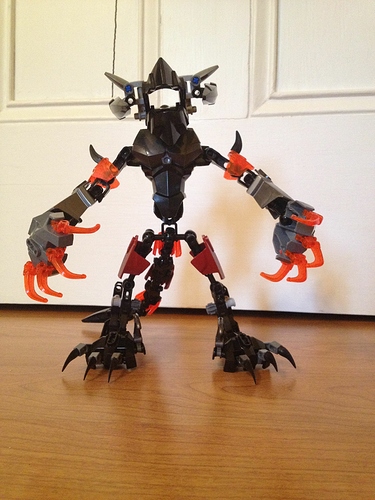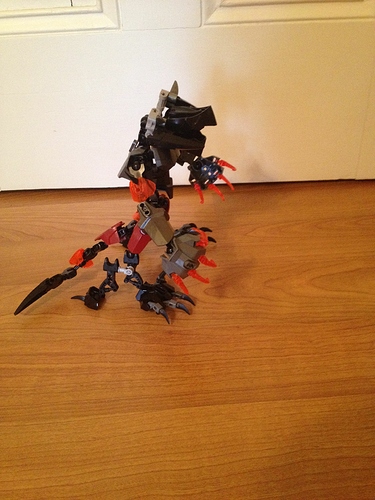 He is known as The Obilterator. You can find out more about him by searching The Obliterator.
I yust updated the MOC. Check it out.