That's right, I'm here to do ANY Bionicle sketch you request. In fact, what I'm here to do is to sketch your Bionicle request as an anthropomorphised 'bot. Want proof that I'm up to the task?
Here: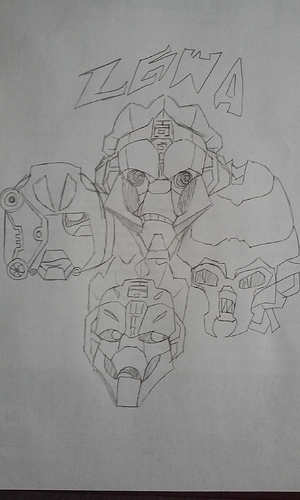 That is the wonkiest logo I've ever seen.
Let's get to it! Ready to draw?