Well, it's been a long long while since I've been active on any Bionicle related forum. However, throughout the years I never lost my passion for Bionicle and continued working on my own storyline ( which
I've been working on since, IDK, the Piraka got released ? ). Today I think I'm finally ready to reveal what I've been working on, so there will be some mocs and epics coming up soon.

On the other hand, I
wanted to something more than just writing and creating mocs, I wanted
to recreate this new world I created in my mind ( more information will
come sooner or later ). As I suck at drawing, I decided to go for
something I actually can do quite well. So I decided to recreate the
world and environments ( and only that ) in 3D. I've worked on it for a
few days now, and I thought I could show you the first wip.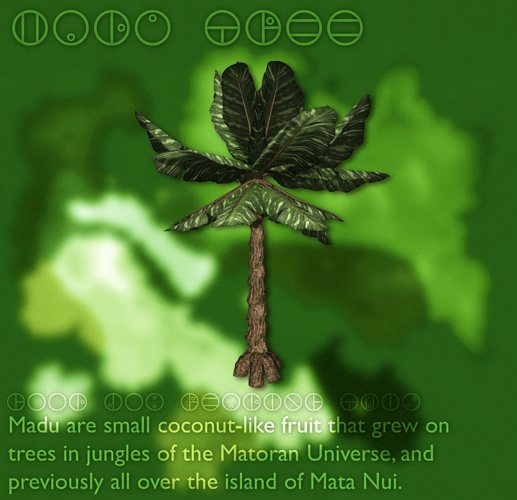 Here
you can see the WIP Madu Tree, based on the picture on Biosector01 (
credit for the text to them as well ). The textures aren't done yet, I'm
currently using ones that I had lying around, but I plan on making
specific textures for these trees. If you have any suggestions or
criticism, don't be afraid to say so !
Next up will be the Bone Tree based on the drawings in Faber Files.

See you soon !
-Iben