Life, can I finally upload this MOC? I can? Thank you…
Poster's note: Please read the description below the pictures. Thank you.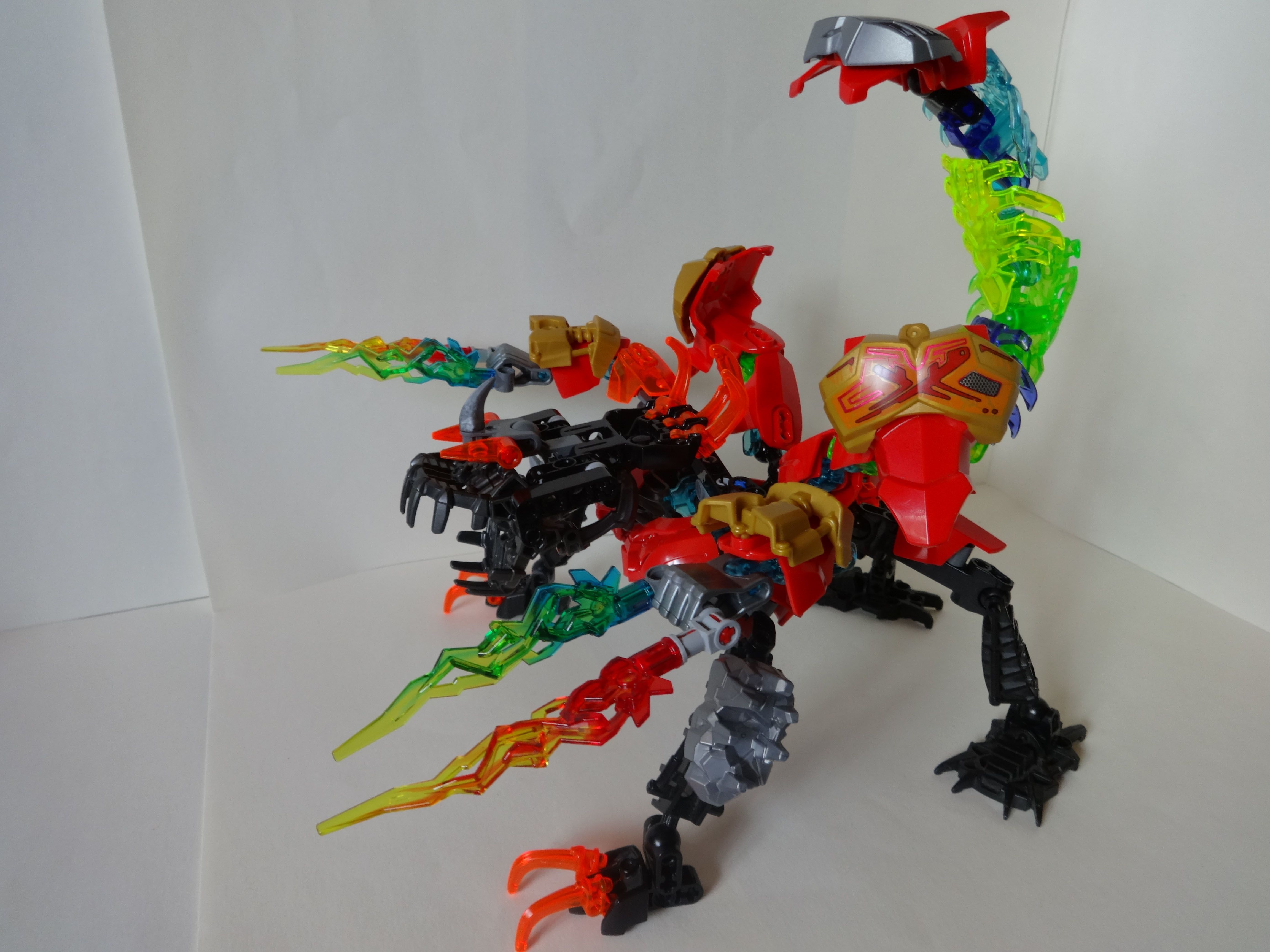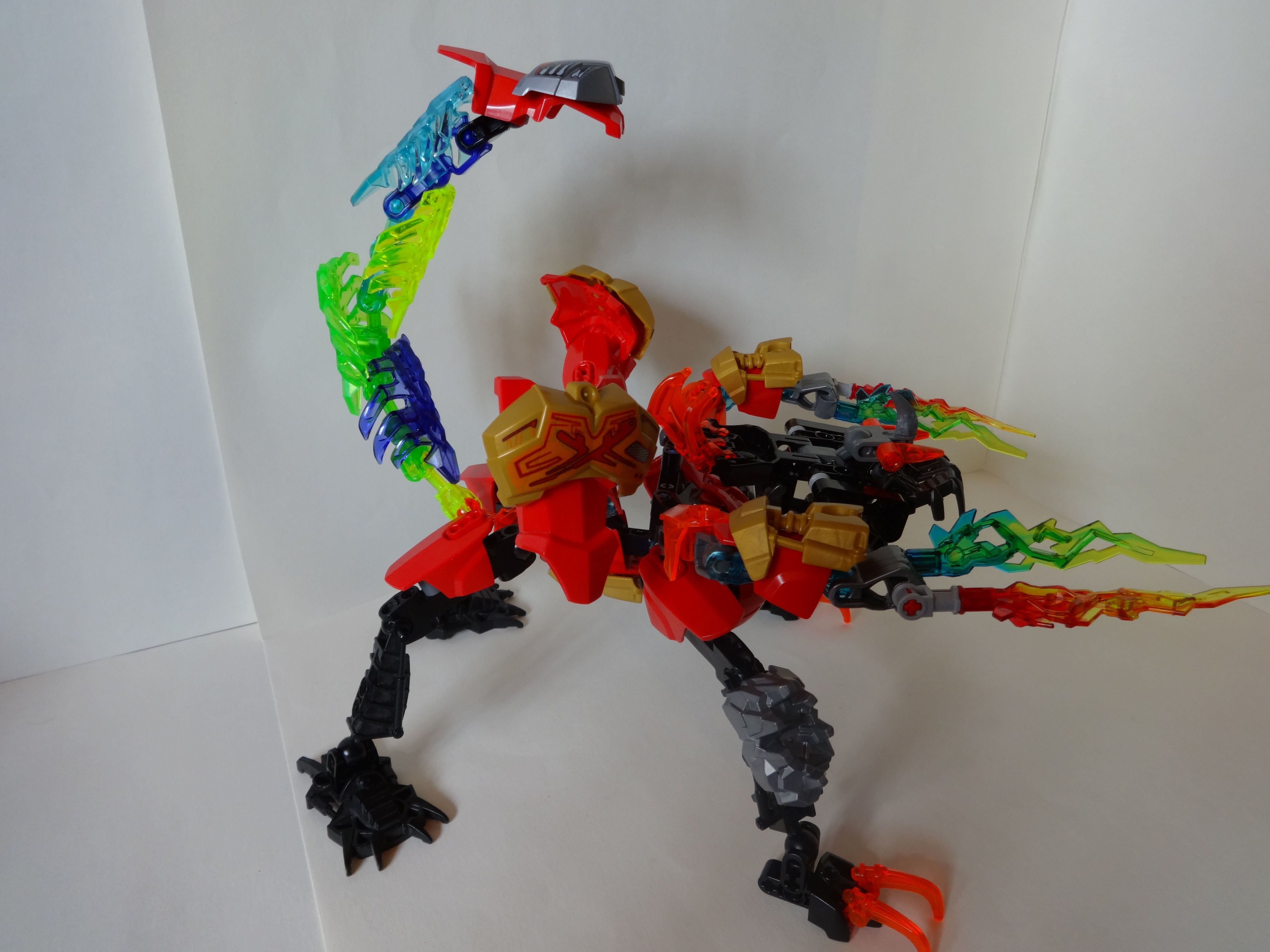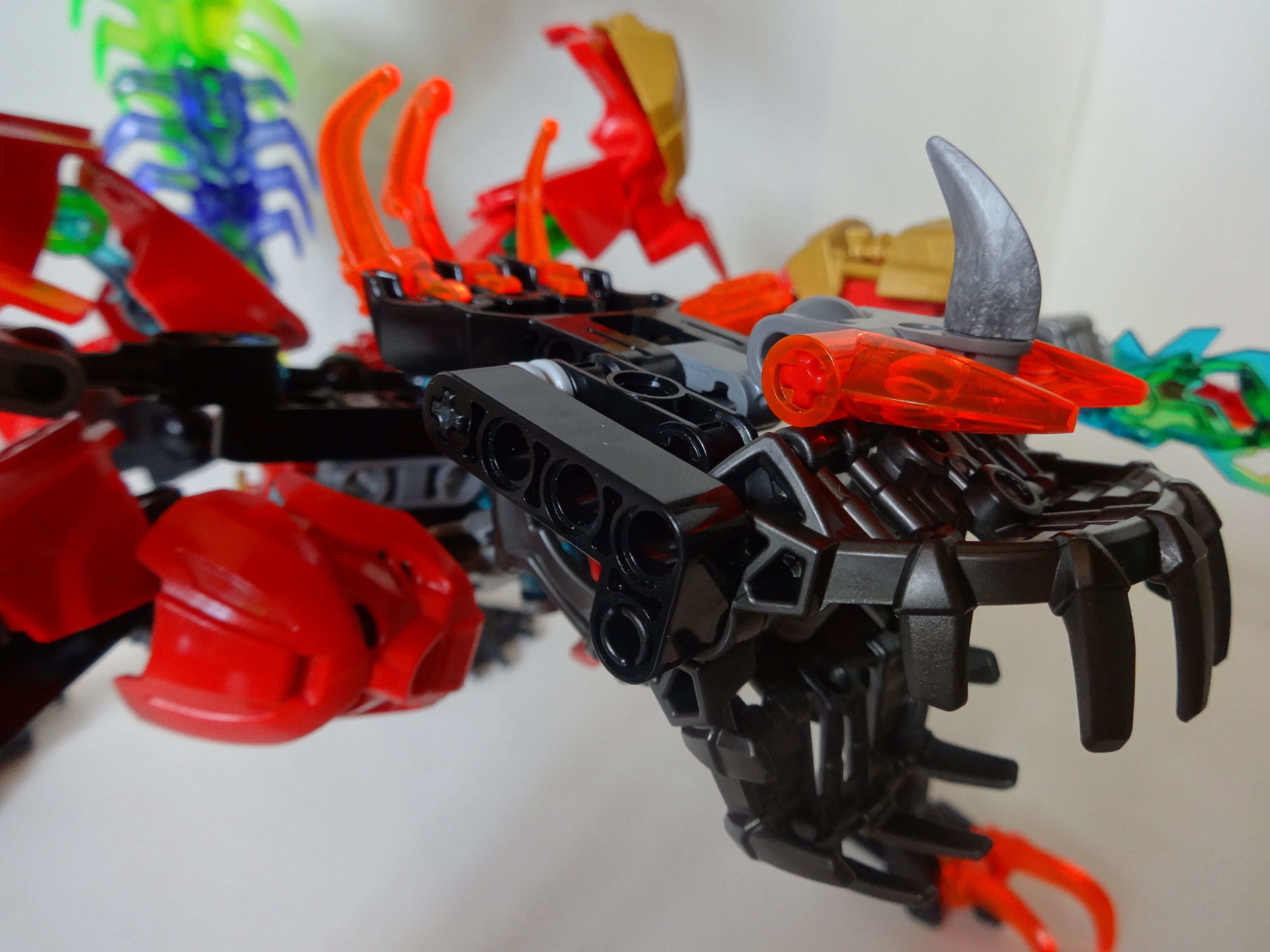 This is a table scraps MOC I made for the Zeksfdadnfhjdh community project…that I just found out has been closed down… GREAT! NOW WHAT DO I DO WITH THIS MOC!?! So because of that, this is no longer for Zeksfdadnfhjdh communtiy project…
Well I'm still proud of the build, so I might as well post it. Seriously, I am proud of how this turned out…despite it being somewhat of a mess. It honestly reminds me of a video game boss. I mean jeez, the Mask of fire-as-armor pieces look like weak points that a boss reveals on certain intervals.
Also the tail with the rib cages is something I have always wanted to try…even though it has articulation issues.
There is only one glaring issue: The MOC is a pain in the neck to pose.
And I was going to give this creature a backstory. The backstory is that he is a gigantic, rainbow colored beast of legend.
I have no idea what I am going to do with this MOC. I put some time and effort into it, so obviously I had to post it. I don't know whether or not I am going to scrap it or improve it when I get more parts.
If this topic gets insta-closed, I'll probably just have it deleted and post the MOC somewhere else. The reason why I posted it here anyways is because this is really the only place where I get true critique and constructive criticism.