What is this, I'm alive?
I guess so.
Anyway apologizes for being gone for so long, free time to do whatever is becoming little and with exams coming soon I'll be gone longer. Rip.
But as you can tell some updating has been done to one of my MOC's, Zercelli. Being nearly six months since doing anything with her, I decided to finally update her to the way I felt was best for the structure. But yeah, the updates are as follows:
-Updated visor and head
-Changed greebling in torso
-Added greebling above Mahri armor
-Added greebling to lower arms
-Added greebling to thighs
-Trans-purple added to calves
-Trans-purple added to feet
-Booster updated, structure fixed
Cats can be a pain sometimes.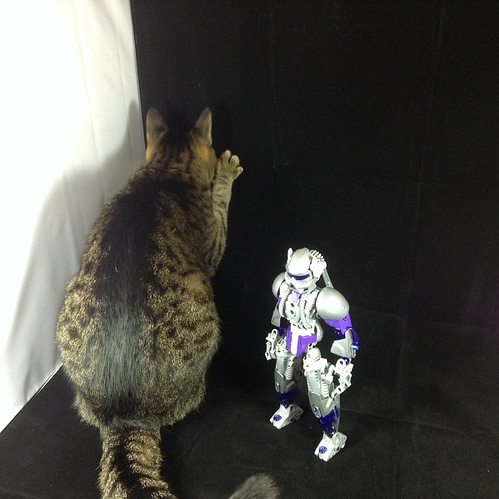 See you guys.