Every hero, even a smaller one, needs a foe to fight with. I present to you the battle opponents for Tahu and Takua from the latest LEGO® GWP — 02137-1 BIONICLE® Nui-Jaga and Makuta set!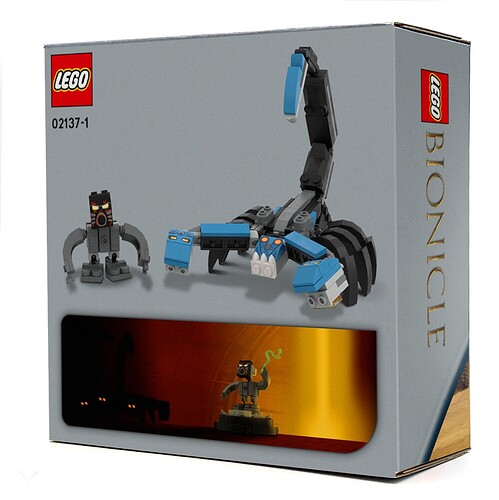 This is a fan-created set that you can download the instructions and stickers for and build yourself! All the pieces used are available for purchase at Bricklink.com, and they are all quite common and easy to get. Only legal building techniques were used!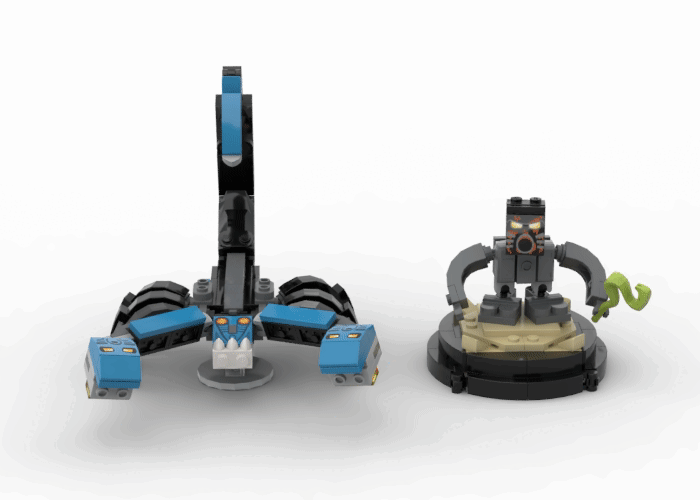 The set contains a poseable brick-built scorpion-like Rahi Nui-Jaga (based on its appearance in the 8548 Nui-Jaga set from 2001) and Makuta himself in Matoran form (based on his design from the Mata Nui Online Game) with a little stand.
You can print the decals using a standard home/office printer and transparent adhesive paper.
Although the set was designed with the intent to use the Dark Azure color scheme for Nui-Jaga, you can also find the exact same pieces in Medium Azure to match the new Takua design. The same goes to Makuta's mask — you can easily swatch the Black one for Dark Bluish Gray if you want.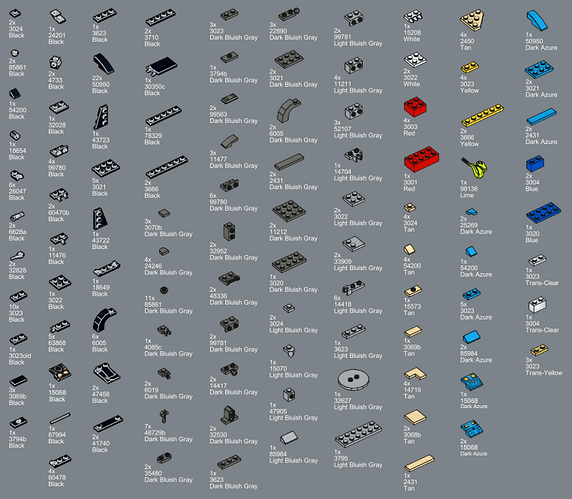 The parts guide is available as a PNG file, but you can also find it at the end of the PDF instruction.
If you want to share this project and/or any of the files, please credit the author.
Some stats:
-number of parts: 259
-total lots: 103
-estimated price: ~ 40 USD
-model design time: ~ 24h
-instruction design time: ~ 15h
-mockups and prints design time: ~ 25h
-total project work time: ~ 64h
-music listened to while designing and working: Shiny from Disney's Moana, Killing Machines, lot of electroswing
Note: LEGO® and BIONICLE® are registered trademarks that belong to The LEGO® Group, and they have been used in this project only for mockup purposes. All characters from the BIONICLE® toyline belong to The LEGO® Group.