Edit: Added coloured Vezok sketch:
Lerahk
Vezok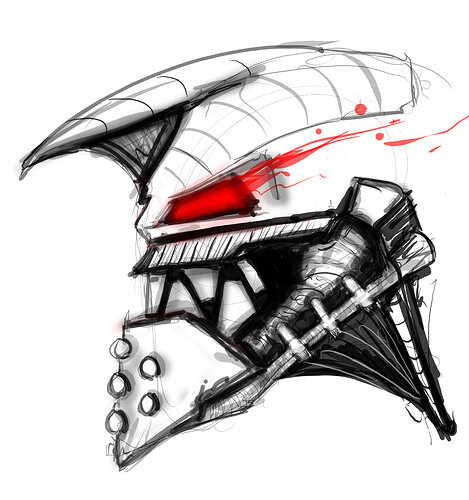 Feedback / criticism is appreciated, thanks for looking!

I love the streaks of the eyes!
Thanks!

Oh wow, I didn't know you could draw! I've seen your stuff on YouTube!
These are beautiful! Very little I can say other than that!
Also, the Vezok really reminds me of the Arkham City promo art! Love it!
Holy crap. This is some grade A tier art here. The detail and shading are perfect.
@PakariNation99 Thankyou! This has kind of been my substitute for making MOCs recently - I don't have access to any of my Bionicle stuff while at uni.
@Zero Thanks!

Reminds me a bit of Stuart Sayger's less spindly art.