So, I'm working on my Kashyyyk trooper army, currently at 96 troopers, 3 AT-AP's 2 modified 2010 turbo tanks (made to look like the ep.3 variant) and 15 battle pack swamp speeders.
Of those 96 clones, I have two types shown below. 48 of each: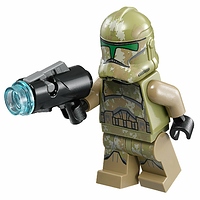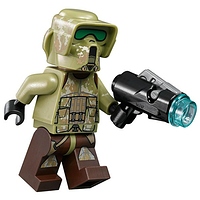 Now, watching the Kashyyk scene again, I see only the 'scout' type of trooper, not the one that just looks like a camo print over a standard Phase II clone trooper. While my army isn't intended to depict that exact scene, I want to keep it within Star Wars canon. So, before I buy any more to fill the empty spaces in my vehicles, can anybody tell me if the trooper on the left type actually exists in official Star Wars canon? Or if it's just a made up thing by Lego?
Thanks in advance!