My take on the toa of water,

I liked toying with the idea of a prototype mata, Gali being the perfected design. Frail at first glance but ultimately fierce in the face of battle.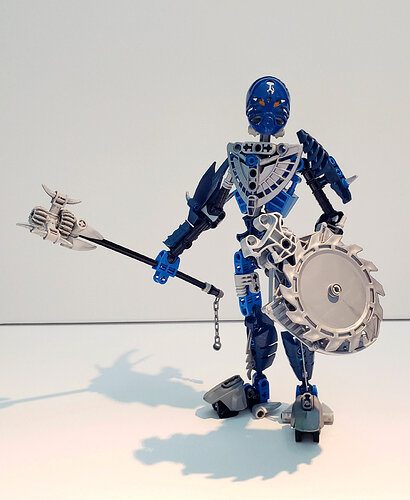 Have some size comparison with the tol light boi
All action, side, and breakdown pictures can be found here
Mask by vahki6;

Enjoy!