https://www.youtube.com/watch?v=cET4xtWG41Y
I am very happy to announce that the title of the fourth Avengers movie would be Endgame, my favourite out of all the leaked titles.
Here is my idea for the movie (contains spoilers from Avengers: Infinity War and Ant-Man and the Wasp, but since the following idea is based on rumours that may not be correct, take it with a grant of salt):
Last time we saw Scott Lang, he was captured in the Quantum Realm. It is official that in this realm the time starts to play tricks. My guess is that he will get caught there for some time, until he finds a temporal vortex or something and he will be teleported in the future, in the normal world. He goes to his home and sees his daughter older (Casey Lang was also recasted, now she is played by a teenager). Here we have the opportunity of a funny moment: "Why are you older? Where is Hope? Why half of the population is gone?" And basically the whole time travelling thing starts. It was leaked A THOUSAND OF TIMES that the avengers will time travel, that they will make their own gauntlet and will collect the Infinity Stones from different moments of the history. I've also heard that there will be a fight with Thanos in the timeline of the New York Incident.
This idea seems good enough, but it would mess with the timeline at such a scale that we would not be able to set the simplest movies in a new timeline. Basically, Phase 2 to 3 would be demolished, and it would practically be a Days of Future Past scenario.
So again, this may not happen.
Sadly, I am almost 100% sure that Iron Man will die. I like to think that Phase 1 to 3 were almost entirely dedicated to Tony Stark: we saw how he rose and fell, how he changed from an arrogant billionaire to a responsible hero, how he sacrificed himself (more than once), how he had to make a choice that changed the destiny of ALL of our heroes, and how he saw his own apprentice dying in his own hands. Endgame would be the perfect final chapter for his saga.
Here are the ONLY 2 promotional pictures that we've got for this movie: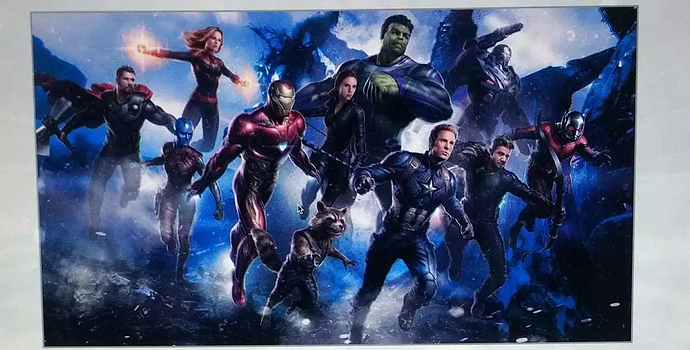 (Note that Hawkeye is still Hawkeye, and not Ronin, and that Steve Rogers is Captain America again)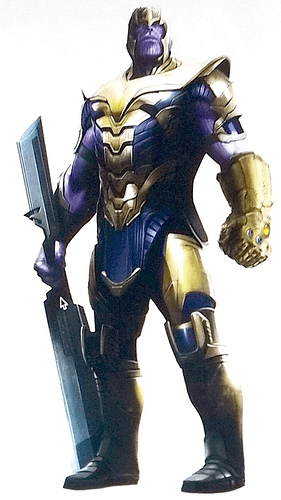 (Note that Thanos is having the Infinity Gauntlet with all 6 of the Infinity Stones again)
We also know that the movie is WAY AHEAD of schedule, so they will either release it earlier, or they will use all of this spare time to improve some scenes and the CGI. Either way, this is awesome.
However, I have doubts that Avengers 4 will end up being better than Avengers: Infinity War. Unless it wins a award, it can't be better.
Anyway, what do you guys think about it? It would be good? It would be bad? Who will return and who will remain dead?