So, years and years ago, back in 2009, there was a MOC Contest for a guy, and I was young and stupid. My entry didn't win, but I was happy with it, and kept the MOC(That video's deleted, and the channel practically vanished, so good luck trying to find it)
The MOC was called Toa Azard, and it was orange. Today, it's still around, upgraded, and one of my main 6 in my Toa Team. So here goes.
His weapon's a sorta "Plasma Crossbow" it functions like a gun, but looks like well, a crossbow. I think it works.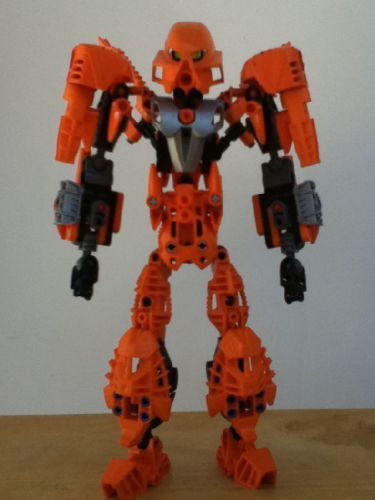 I know, the silver chestplate's out of place. I dunno what better designs and stuff I could put there, so it's okay for now.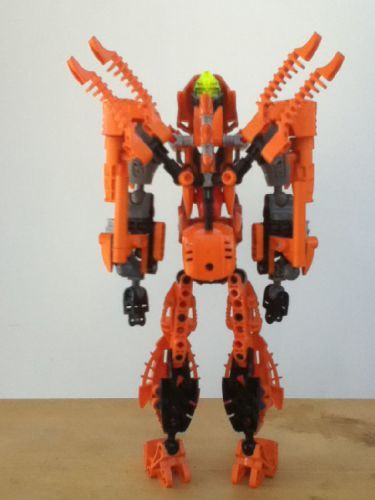 Crossbow stores on the back. And now you see how meh the legs are, and how unsightly the back of the arms are, with that balljoint.
You may have noticed these Bohrok Eyes on the side of the waist armor. Yeah, those are weapons.
Shuriken, looks like. I think it's pretty cool and inconspicuous. If a bit weird for an old man character to have.
And vs. the Inika Build. I think he's decently sized.