So guys we did it, we hit a quarter of a million-
I mean uh, I finished a drawing based off a joke in the cursed topic several months ago. Thanks to @angelsvschorus for the catalyst idea of a Sentrakh Chair: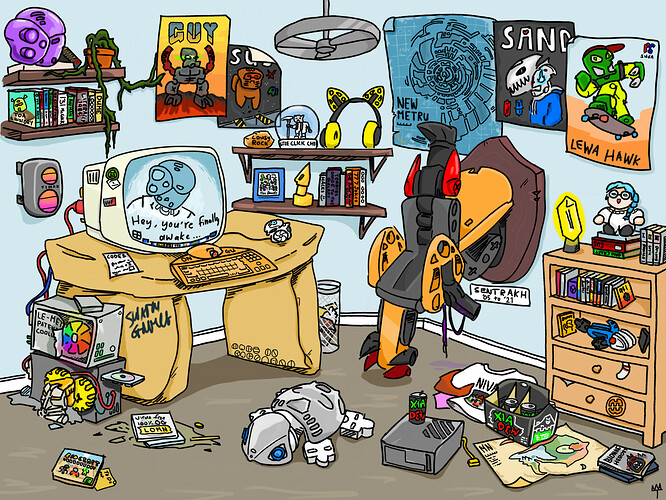 It's a gaming setup themed around Bionicle, I've thrown in plenty of references.
C&C welcome, this took way longer than I thought it would
I hope to get onto many more of my backburner sketches.
Edit: Empty shelf spots now filled