Wait a second. The HF 1.0 sets are generally disliked by the community. Why not see if we can make them better?
Wait, no, where's the fun in that? Let's make them worse instead.
Actually, let's do both.
Also, I'll limit myself to only using pieces released at the time by Lego, so these could hypothetically be sets released by Lego.
First off, Natalie Breez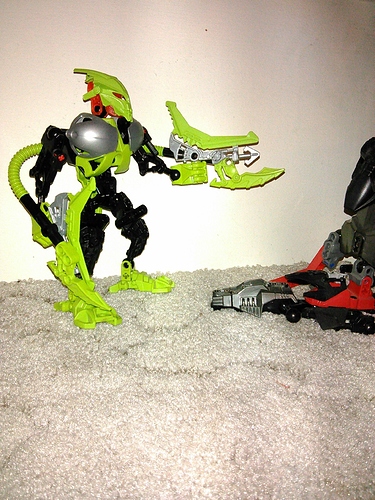 Includes:
red and blue pins
more pieces
some Stars pieces
ground-scraping weapons.
Actually poseable legs.
Things I really couldn't do anything about:
Brittle joints (since that wasn't fixed until 2011)
skinny arms (armor would get in the way of the tubes)
skinny lower torso (I tried to fix that, but noting looked right)
Next up: Preston Stormer!