Once a great carver, Bilia was commissioned by many great warriors to carve great statues of them, but the only thing he wanted more than this life, was to join them. In this great quest, he traveled across the great island, until he came across a giant yellow crystal in a cave, which had been rumored to grant wishes through magic. When it saw the good intentions in his heart, it granted his wish, and he was transformed into a toa. With his new powers, and armor with small infusions of these crystals, he gained power over not only stone, but small traces of the power to control gravity itself. With these newfound powers, he would go forth, and seek to aid any in need, no matter what the cause.
---
The grey piece with the open axle hole is meant for a Vorox helmet, but I couldn't find it when I was taking pictures, so please overlook that if possible. As for the blue pins, I was in a hurry, and didn't have the patience to find their more suitable counterparts…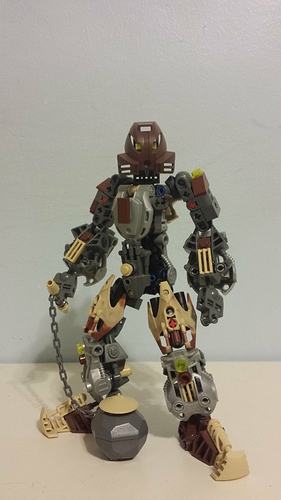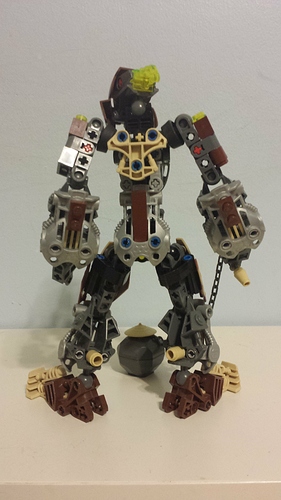 Of course, how could I post a moc with no back shot?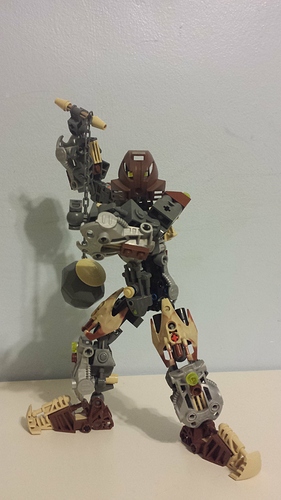 ---
I remember making this a while back, but I just now got to taking pictures. This, was originally going to be a "sister moc" with another of my previous toa, but I unfortunately took him apart before I got around to taking Pictures. As usual, please leave comments and/or criticism and I'll be sure to address them. Thanks!