For those unaware, B-Daman is a line of Japanese marble shooting toys that have occasionally made their way west. When I was around 7-8, I was made aware of these by a friend and became infatuated with them. Due to my similar love of bionicle, I threw this here together.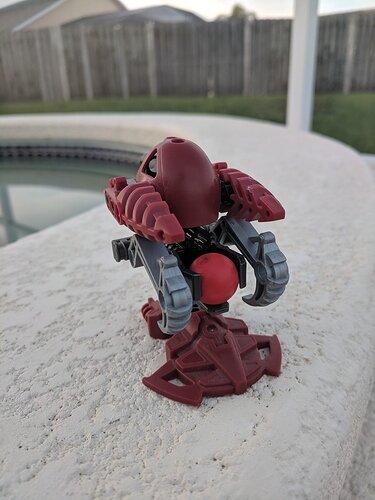 As you can see, he uses a zamor launcher as his core and is primarily just a foot and head attached on. Due to the claws on the sides there, the trigger can't retract as normal, so to compensate, I put one of these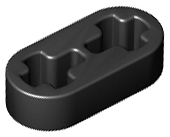 behind the zamor, the zamor still fits, and it gives a spot to put a rubber band. The nuva armor head does get kinda squished, but I'm not too worried about it. This has not been revised since I built it, even down to the exposed axle on the top of the foot. Despite it's shortcomings(especially when compared to other's
efforts
) I like it.