Hey there fellers,
My good ol' buddy Kini suggested I throw my hat in the ring with this here contest. I'm knee deep in assignments and the last Bionicle art contest I entered was … Nearly twelve years ago, so it's quite honestly a miracle that I actually managed to get around to finishing this, it'll be interesting to see if it gets anywhere.
Anyway, without further adieu…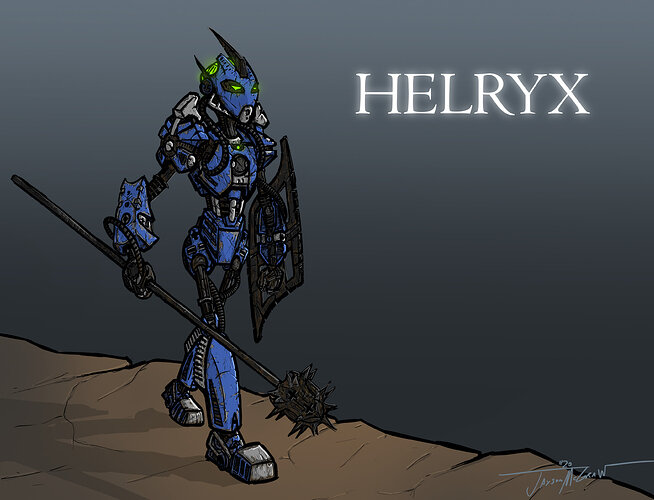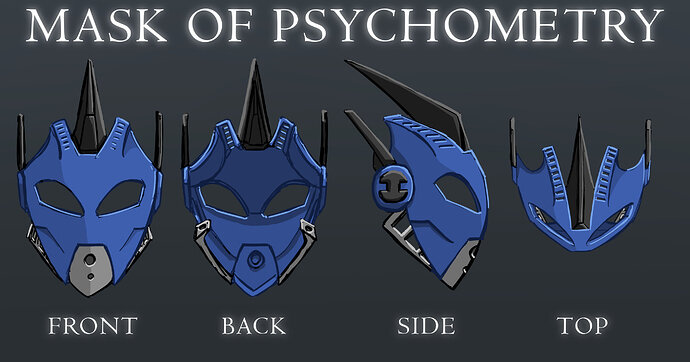 …Here's my entry! Seeing as the lovely winning MoC by TheUnderscoredDouble was very reminiscent of the 2001 style, I too got the idea to draw a fair amount of inspiration from the Bionicle comics, namely the work of Carlos D'Anda and Randy Elliott. I thought I should do a decent amount with the weathering, seeing as Helryx is the first Toa and has supposedly seen a thousand battles and all.
For the Kanohi, I thought I'd also give it a look similar to the first year, although I added some elements from later masks, and of course added some of my own personal tastes (Spikes, Spikes for all!). My defense is that they compliment the spiky mace nicely =P
And that's all! As someone who usually just watches from the bleachers, I have to say there's some amazing work done here already, this is looking like it's shaping up to be a good contest.
See y'all at the polls! =D
–Akaku: Master of Flight