Hello!
Here is my art submission for the for Canon Helryx Art Contest.
This design is based off of the winning Moc by TheUnderscoredDouble
I have chosen and illustrated a slightly comic style for this piece to bring Helryx to life.
In this design I have tried to make her look wise and frail to fit with the current Mocs appearance. I have also tried to make certain parts look more fin like or suited to the element.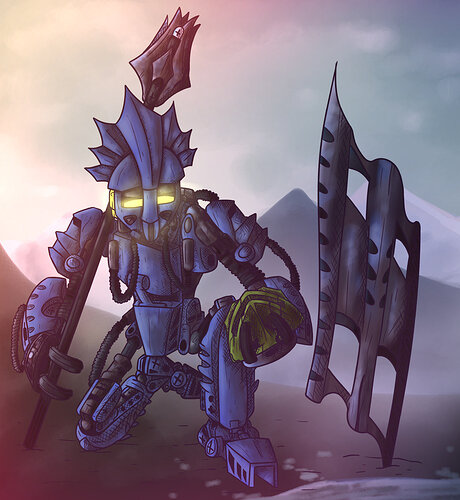 For the mask I based the design off of tribal masks as I feel this is most suited.


(main piece with no background for a clearer view.)

Thank you for viewing and good luck to everyone taking part!