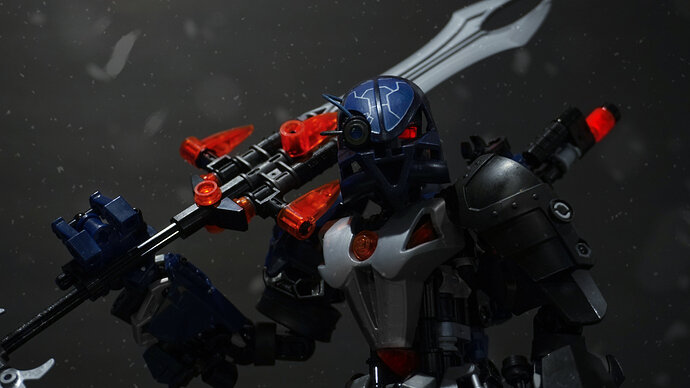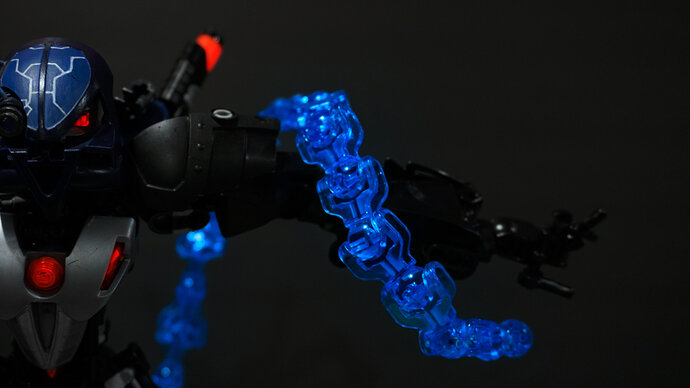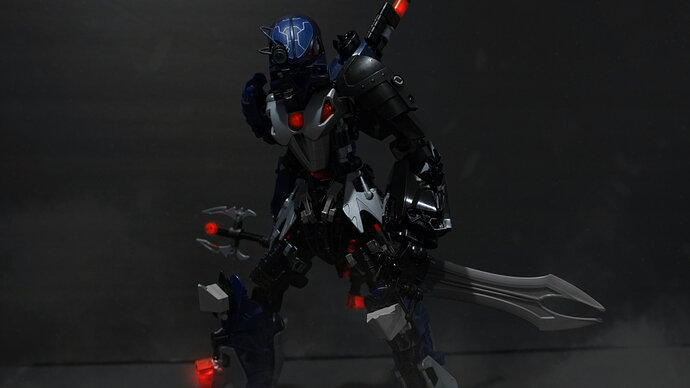 MOC Video:

EDIT: I've been told my images are too dark which is too bad. I did post editing on my monitor and while it's a pretty good monitor, it evidently does not display the lighting and colors like I thought it did, as the images appear brighter on my monitor than what most of you are claiming on your end, what a way to find out about that! Either way, the images were compressed down but you can take a look at my personal picks from the MOC video on the images from my Instagram, I used the built-in editor to lighten them so you see what I saw when making the photos (and how you were supposed to see them!). Link to brighter images.
Destroyed. Mutilated. Left for dead. Crypto was restored to being something more when the Void chose her to serve as its champion, but why?
As a Void Walker, she is able to manipulate Dark Matter, control and traverse Black Holes safely, and see different dimensions/universes. This is not without flaws however: left unchecked, Void powers drain energy quickly depending on what is used. It hungers and will leech off her energy so keeping the powers to a minimum or only summoning basic things such as projecting Dark Matter, is essential.
I did not create the Chest/Body and Waist design. I'm not sure if these users have accounts here on the boards, but their Instagram usernames are @PurpleBoye_ who helped me with the body, and @Sylvamocs who helped me with the waist. Thanks!