Thank you @darkbrick999 for the name


just a thing I did. What do you think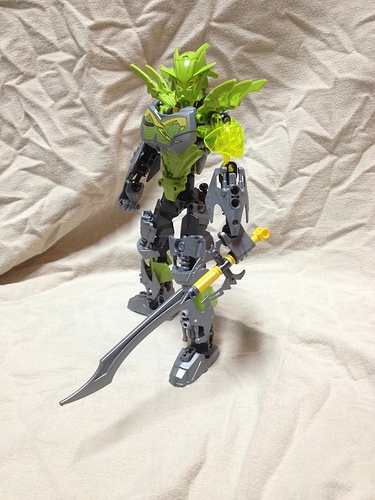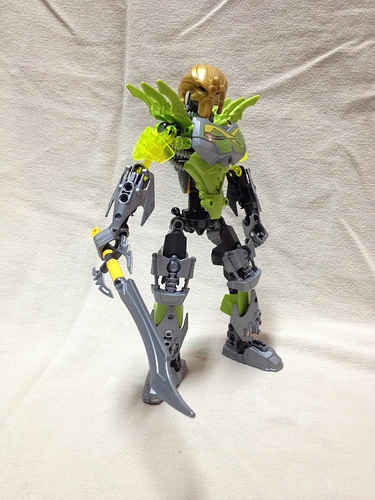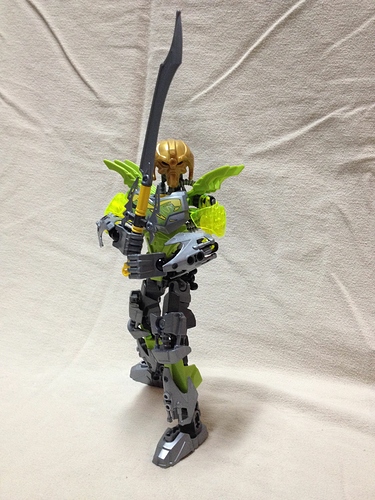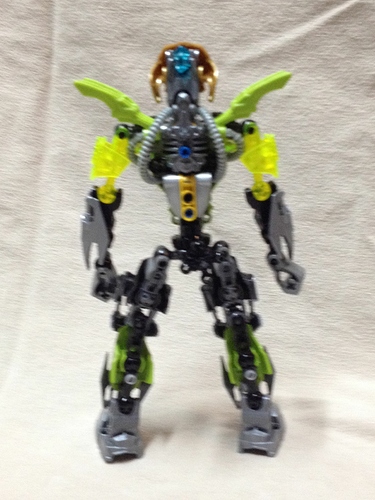 Not a fan of the mask, but other then that I find this MOC groovy.
How did you connect that armor piece o the lower leg?
Honestly, I don't like the mask a whole lot either. Unfortunately there's no lime-green masks, so I used the only "neutral" colored mask from this wave
one "flick-fire missile" piece, two really short cylinder shaped pins and an Exo-force robot hand
I highly approve of the torso build. And everything but the mask.
In all, really nice!
Not sure about the mask of control, but I like it.
Also is it a boy or a girl? Not that it matters, I'm just asking.
@PakariNation99 @Yveran
well, looks like I gotta find a new mask XD
I didn't really build it with a specific gender in mind, but if I had to say, it would probably be male (the right hand being tipped up in the last picture was unintentional btw)
Looks pretty nice! I like the colors a lot.
Thanks man

simple, but nice. He needs a creature. And name him Tupuhi, Maori for "gust".
It's too bad the mask doesn't come in a line green. I ran into a similar problem when building my self-MoC.
Currently I have only the fire creature's head, gonna have to pick up another one later.
thanks for the name

Your welcome. Oh, the wonders of Google translate.
I suggest trying to use a trans green mask from g1, I'm pretty sure 9 times out of 10 they're compatible with creature heads.
Pretty sweet! I have only two small nitpicks:
The Mask of Control is just a liiiitle bit out of place here. Something like Lewa Phantoka's mask would really shine in the Mask's place.
Maybe it's just me, but he seems pretty slim, almost too much.
Other than that, I do really like the combination of lime and yellow, and I definiteley dig the HF armor on the Uniter bod!
Good job!

Most of the G1 heads are too big, I probably would have used a Mata type head, but I don't have any in lime. The best fitting lime head was from Breeze 1.0 and it looked kinda odd. Using the Mask of Control was pretty much my last good choice.
@FatCat23476 I'm pretty sure it's too big. I'll post a picture of it in the comments in a moment.
wasn't even aware this was still a meme.
As for the MOC itself
I think the upper arms should be swapped for other things, as there's no trans neon green anywhere else
and the Mask of Control may not be the best fit either.
@TheRed1s
Also, small question, is the "brain-stalk" the longer 2015 one or the short 2016 one?
I'm using the one from this year
---
In other news, here's Tupuhi wearing every reasonable mask I own
@GIF.Man.Ben @PakariNation99 @Yveran @SwagMeister @FatCat23476 @Nyran
I think I like the Breez helmet, as the "eyebrow" lines match up well to the lines of the shoulder spikes