-MANATHOS-
The Ӎanathos are rahi creatures that habit the forests near some river in Artoria. They have an enormous size and are endowed with a strong armor that covers all their body with the exception of the abdomen. They have six limbs, four of which end in tip and use them to move, the remaining two are powerful tweezers used to grab objects or catch other rahi.
Despite their intimidating aspect, the manathos are quite calm and peaceful if they aren't provoked, but they respond with a brutal attack towards which it tries to damage them. Only the Zyakra (https://www.youtube.com/watch?v=63sXRBESTiE) and some superior Bionicle are able to face them. They feed mainly on fallen logs that take weeks to digest or some giant river algaes. All Manathos are asexual at birth, they develop their sexual organ upon reaching adulthood, becoming hermaphrodites and being able to procreate with any other individual of their species.
They are often seen in the hottest hours on the banks of the rivers with several Gahuk (http://darkraimaster99.deviantart.com/art/Moc-Artorian-Gahuk-673133166) pecking in their shell for insects.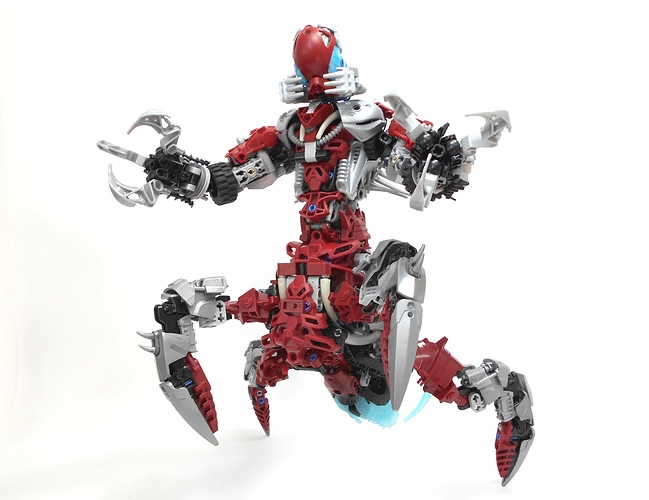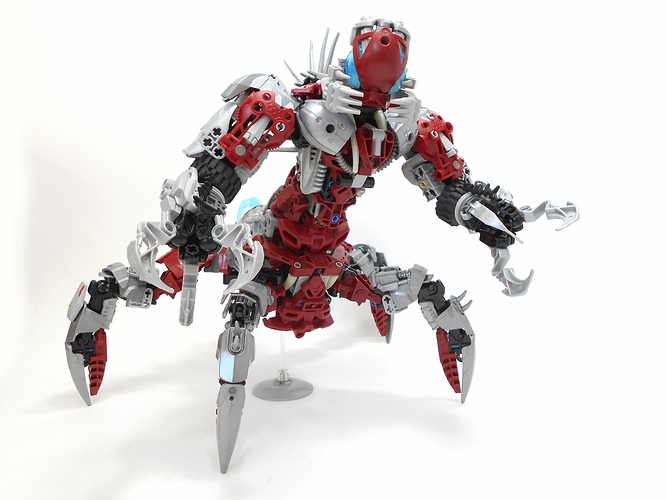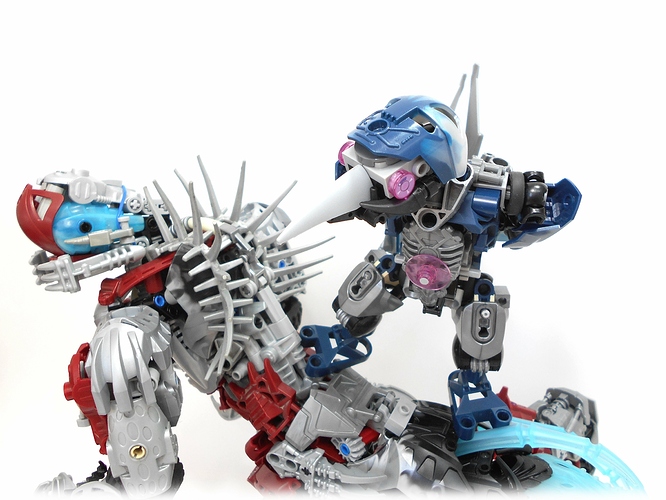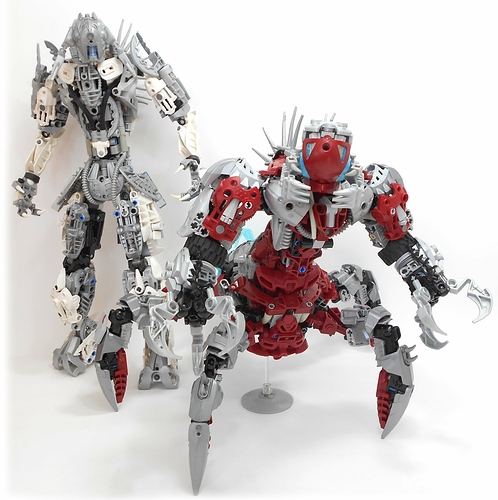 ☆Please let me know your thoughts it the comments! ^-^