I was thinking about this month old tweet by Oomatu cause it describes a feeling that really resonates with me and I feel like I'm not the only one that can relate. Pardon the dramatics but the word choice is so hauntingly poetic. Almost like a short story it promises both tragedy and triumph some distant day. It says something that it's been echoing in my head for give or take 3 weeks, in fact it's probably been a shared experience for much longer than that.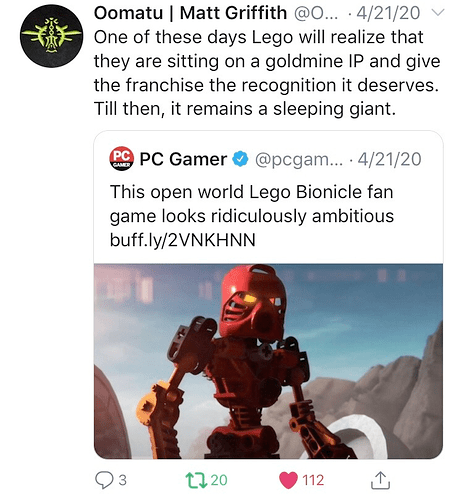 It does highlight a fallacy I think a lot of people subscribe to though. Lego is watching and they must absolutely know how culturally relevant Bionicle actually is. Probably moreso than any of us I'd wager. But they're losing their minds beside themselves with frustration over the fact that they have this widely beloved brand that they can't figure out how to successfully capitalize on.
I believe there is a misconception that because so many people out there fondly remember Bionicle, that a successful fanfare ridden revival would be all too easy provided Lego put a little thought into it. But they did bring it back in 2015 due to popular demand and the sales didn't justify it. Lego's most popular, safest, nostalgia churning, legacy product couldn't even carry itself through the promised three year minimum shelf life they guarantee to their risk taking experimental new themes. It was a miscalculation on how invested the legacy demographic was as a whole or at least the effect we would have.
Most "og bionicle kids" will like "remember bionicle" posts and half baked memes and talk about how cool a bayformer style movie would be till the cows come home but there's a world of difference between that and the minority of people who will actually put forth the money into whatever hypothetical new product bionicle will be, which is likely toys millennials don't want to buy anymore, if it ever shows up again.
I can't tell you how many times I've had discussions with other people I found out were into Bionicle at some point and the realization that they see it as a "has been" becomes apparent. When to me Bionicle is something that is still actively important even when it's not on shelves. The disconnect in passion is excruciating because its like we're so close to having the level of cultural consciousness where once more Lego can justify doing something more significant with Bionicle than a shout out in a tweet. It's a sad and painful thing for me to come to terms with.
So I won't.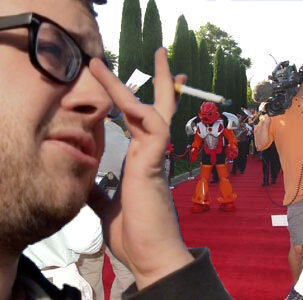 I made a long tumblr post about it cause I was feeling sentimental at 1am but I brought it over here cause this is a better place suited for discussion and I'm curious about feedback. Anyone else feeling selfishly mad/sad about Bionicle not getting the recognition you feel it deserves?
(I should clarify that G2's failure was more complex than "people didn't support it enough." Lego's marketing and execution as a whole played a part in it as well as several factors and conditions. I just want to discuss some perspectives I don't see added to the conversation as often)