A Bionisai,
Grown from a seed of the mind,
Tend to your gardens.
2020 Bio-Cup Round 1 Entry
Theme: Wild / Nature
Subtheme: Flowering Plants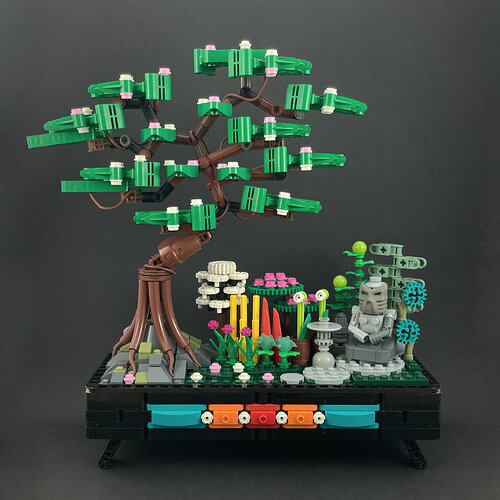 For the 2020 Bio-Cup's first round, I've built a Bonsai out of Bionicle pieces, a 'Bionisai' if you will, and a miniature Japanese garden with bonus Bioni-Buddha!
More pics can be found over on Flickr!