After even just two days of work, I am proud to present, a Publically available The Great Spirit Robot! This was modeled and Rigged in blender, so sorry if you use Maya, 3DS Max, or something else.
So how do you remove the dirt and rock? Simply detach the color ramp node seen here:

How do I change the eyes to show Mata Nui or Teridax? Simply change the color in the Surface tab!
by Default in the viewport its red, but that will not be the final color in your render.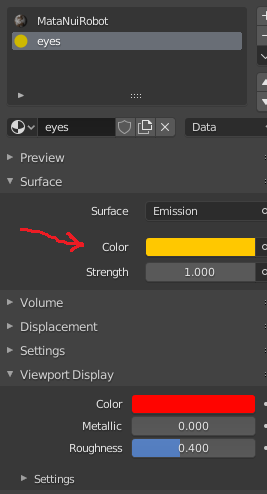 PREVIEWS:
RULES!
You DO NOT need to credit me if you use this model in your artwork!
DO NOT make a shapeways model without my permission!
You may use this in ANY project, animation poster or other.
Please, DO NOT PASS MY MODEL OFF AS IF IT IS YOURS! This is the only time I will ask for credit, if someone asks where you got that model, refer them to this post, PLEASE!
Download!
http://www.mediafire.com/file/fwj674zvzf4mxyf/GSR.blend/file
This file also includes Bota and Bara Magna as Background elements.