Hello Greg
With the recent canonization of the Toa Hagah's appearances, some new Kanohi shapes were introduced, while some of the Hagah uses existing Kanohi due to the fact that the Toa Hagah's Kanohi are known to be forged in the shapes of other Kanohi; Kualus's Mask of Rahi Control is in the shape of the Mask of Sensory Aptitude, and Gaaki's Mask of Clairvoyance is in the shape of a completely new Kanohi, whose power remains unknown.
My question, though, is about Bomonga and Pouks's Kanohi. Both of these Kanohi are fan-created designs, originally intended to be variants of existing Kanohi. However, because the contest was only to determine the appearance of the masks, rather than their background, only the appearance of the masks was canonized. I am here to ask if you would be willing to canonize the intention behind these fan-made Kanohi as being variants.
Below, I have provided reference images of the original Lego-designed Kanohi, the 3d-printed models of the new fan-made Kanohi variants, and the new Kanohi as drawn in the official art, in order to highlight the similarities.
Bomonga's Mask of Growth was a variant based on the existing mold of the Kanohi Faxon: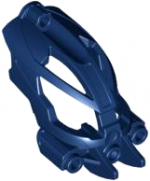 Pouks's Mask of Emulation was based on the Kanohi Kakama, intended to be a regional variant along the same lines as Lhikan's Hau: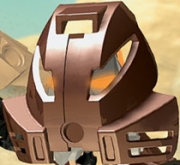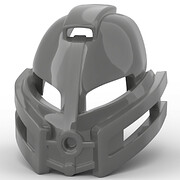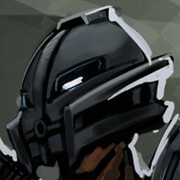 Based on the intended design behind these new Kanohi, would you be willing to canonize that Bomonga wears a mask in the shape of a version of the Kanohi Faxon, and that Pouks wears a mask in the shape of a regional variant of the Kanohi Kakama?