A few weeks ago i saw a video of a bottle launcher made of PVC and since it is summer, I drink to much soda and behind my grandma's house ther is a decently sized field I decided to build one.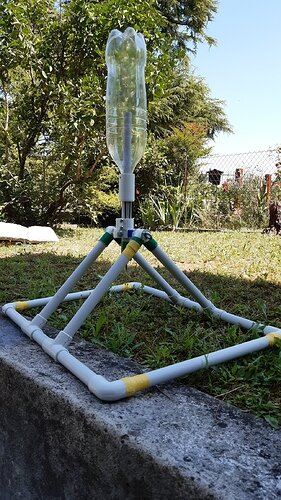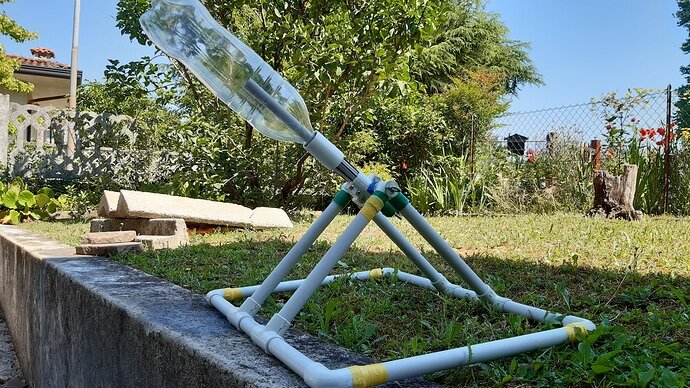 It is composed of 3D printed pieces, PVC pipes and stuff from the hardware store.
It can take bottles from 1.35 l to 2 l and can shoot a 2 l bottle around 20 meters up in the air.
The angle is also fully adjustable thanks to the 3D printed parts.
To shoot you just need a bike pump and a few bottles.
The launch mechanism is also adjustable to accomodate different sizes of bottles.
In a few weeks I'm going to build a smaller, handheld version to shoot 0.5 l bottles using one of those smaller pumps (basically an rpg but with bottles).
I am also going to find a way to stabilize the bottles to avoid an unpredictable trajectory.