Set Name Escape from Metru Nui
Pieces 726
Price $69.99
As Makuta rises and takes flight, the Toa Metru must save the Matoran and escape their doomed city. As Makuta pursues the Vahki Transport with his Shadow Hand, Toa Vakama must use the Mask of Time to face off against him. Can the Toa escape Makuta and find new refuge?
Includes:
-Seven minifigures with weapons: Turaga Dume, Turaga Lhikan, Vakama, Matau, Nuju, Onewa, Nuju, and Nivawk

-Interchangeable Mask of Time, Mask of Shadows, and Fire Swords
-Large buildable Makuta, with detachable wings and shadow hand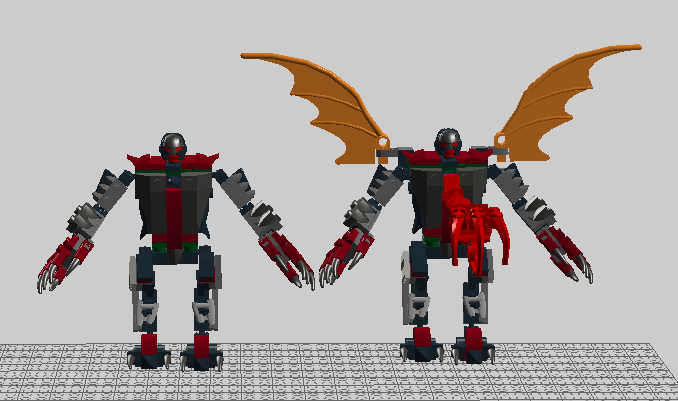 -Vahki Transport with three Matoran Spheres, and removable pilot's section
Here's a final action shot of the set:(Dume and Nivawk not pictured)
Notes: This is my second LDD moc, so any and all criticism is appreciated.