I know I'm like 2 years late but are we still doing brickonicle?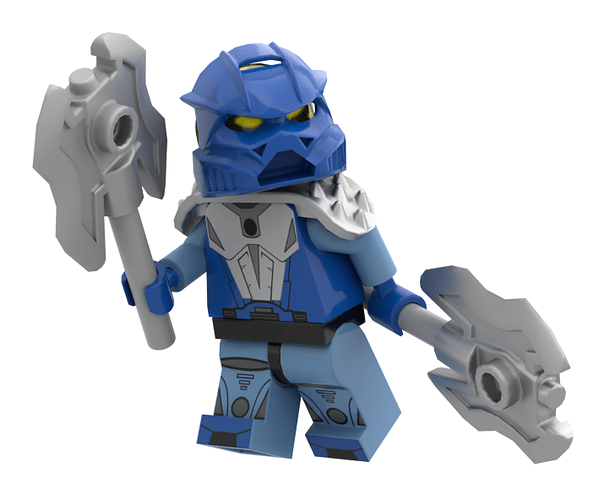 Having learned how to resize pieces in stud.io and having Sokoda's decals to go off of, I was hit with a bit of inspiration today to try making a proper minifig of Gali Nuva. It's been pointed out to me that the mask is probably too complex for a mold that small. Also the torso decal needs some work.
I'd like to make all 6 Toa Nuva like this eventually.
C&C is appreciated