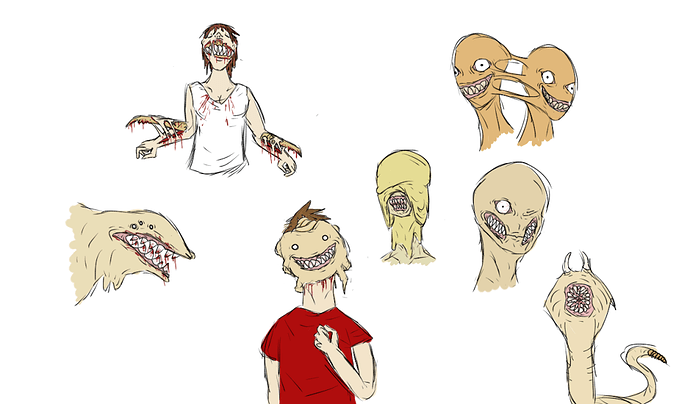 myeah, sometimes it just feels good to draw whatever weird abominations you can think of, yknow?
C&C appreciated (i guess??)
These are terrifiying

To me, they look like something out of a si-fi horror film
Oh crap. The flood has returned! Get yur flamethrowers bois!
Time to cry inside… Nightmares for days.
I kind of like the one that's winking.
It's like it's permanently doing one of those weird facial expressions that the 80's ninja turtles toys used to have.
oh my god i can't unsee it now thanks