Good evening ladies and gents
A while ago I got a hold of a mask that I didn't know existed. I won an online auction containing 4 Bohrok, Gali Nuva and a McToran Hafu, although he didn't have his original mask. He wore a Hau that was clearly reflective. Initially, I thought I had found someone selling the 14-karat gold mask. It proved to be a plastic, silvery chrome piece that, like mentioned, I hadn't seen before.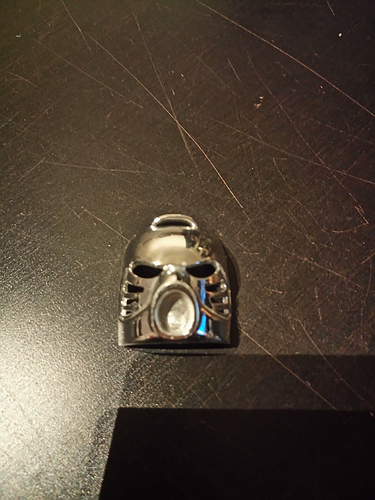 My question for you, my fellow community members, is the following:
Is this mask real Lego? Is it a normally colored mask that has been painted? Or is it a knock-off?
Appreciate answers, I am interested to hear!