I want to start off with a disclaimer: My camera sucks up batteries at a truly absurd rate and thus rarely can last longer than fifteen minutes or so at a time. Thus, all photo-taking is incredibly rushed. You have been warned.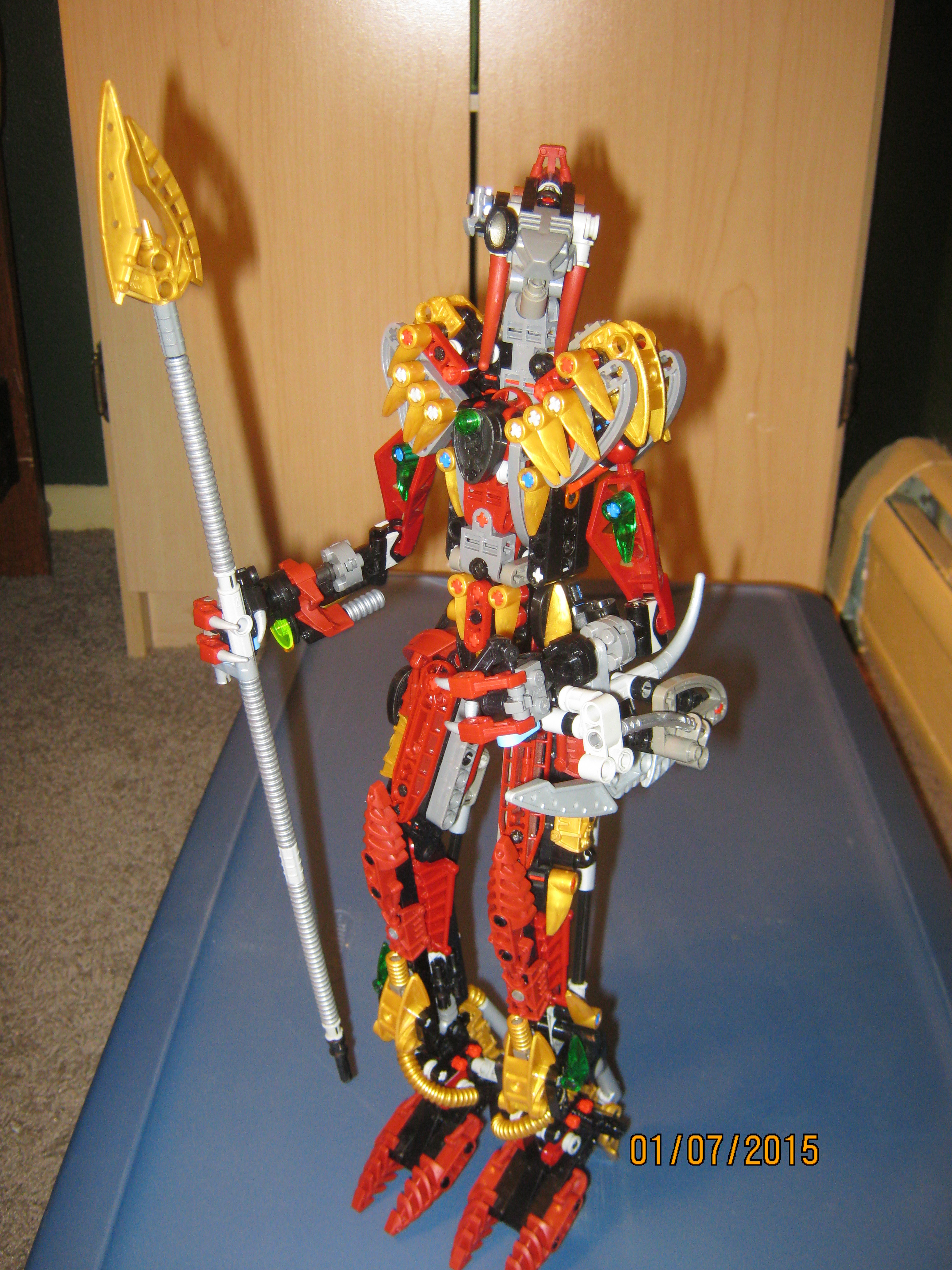 Now to start off, let's take a look at Lazadahki, the Vortixx quality inspector. (She was named using Tolkein's Matoran Dictionary - El-Za-Dahki, or "Seeking-Planning-Judgement" which seemed rather fitting for her job.)

Being a Ta-Vortixx, (Quick headcanon time: All races also have elements, but they aren't as attuned to them and rarely segregate like the Matoran do.) she has a very basic power over fire, but she has not gone to much effort to cultivate this.

She has a monocle with slight telescopic feature. It helps her see cracks or other imperfections in the products created at her factory. Once I have a friction piece, I will replace her current neck with one of those on top of a ball socket. Also, I want to find the Nuurakh head to use in place of Nidhiki's.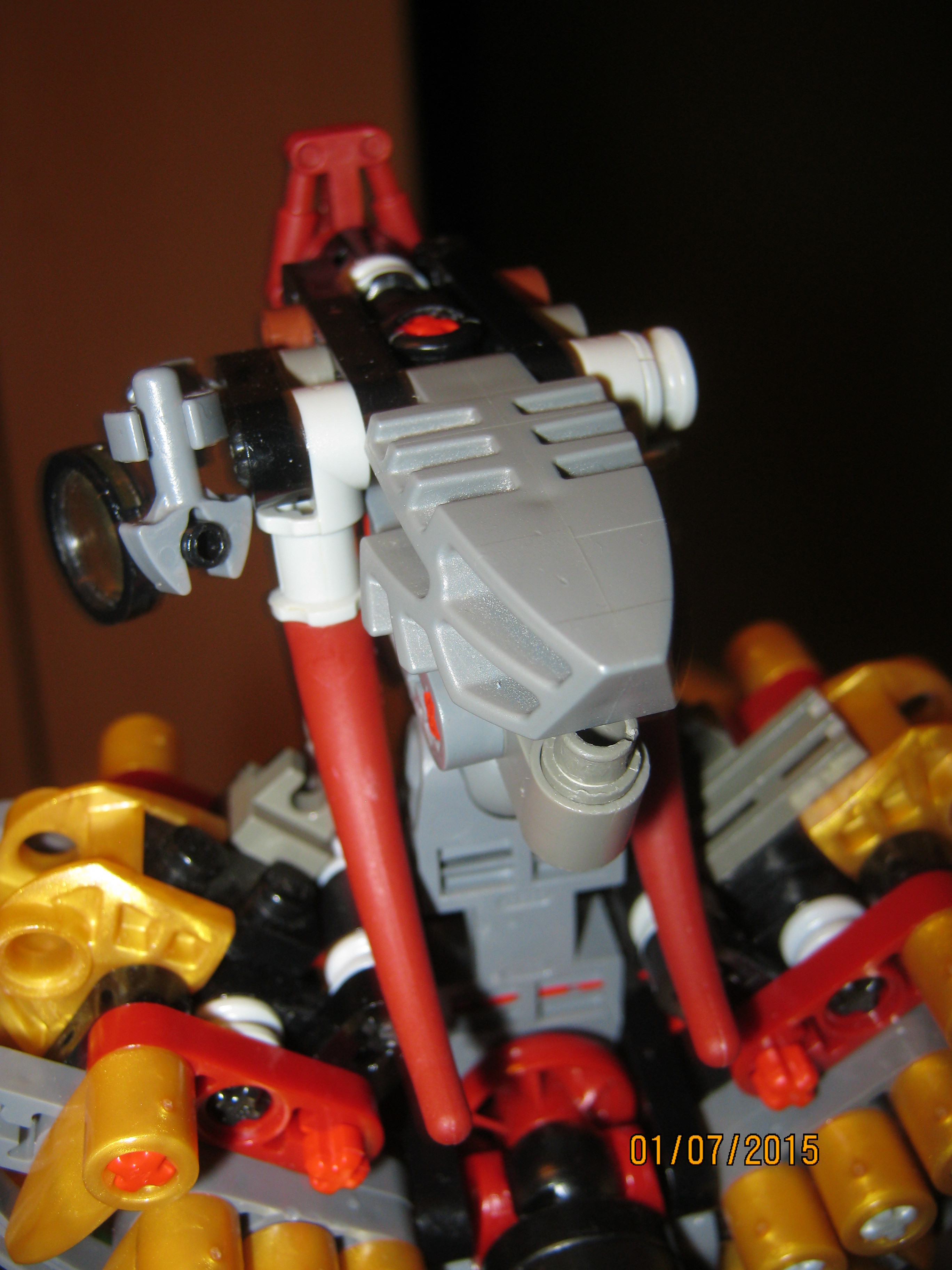 The monocle can swing back, but she wears it habitually these days.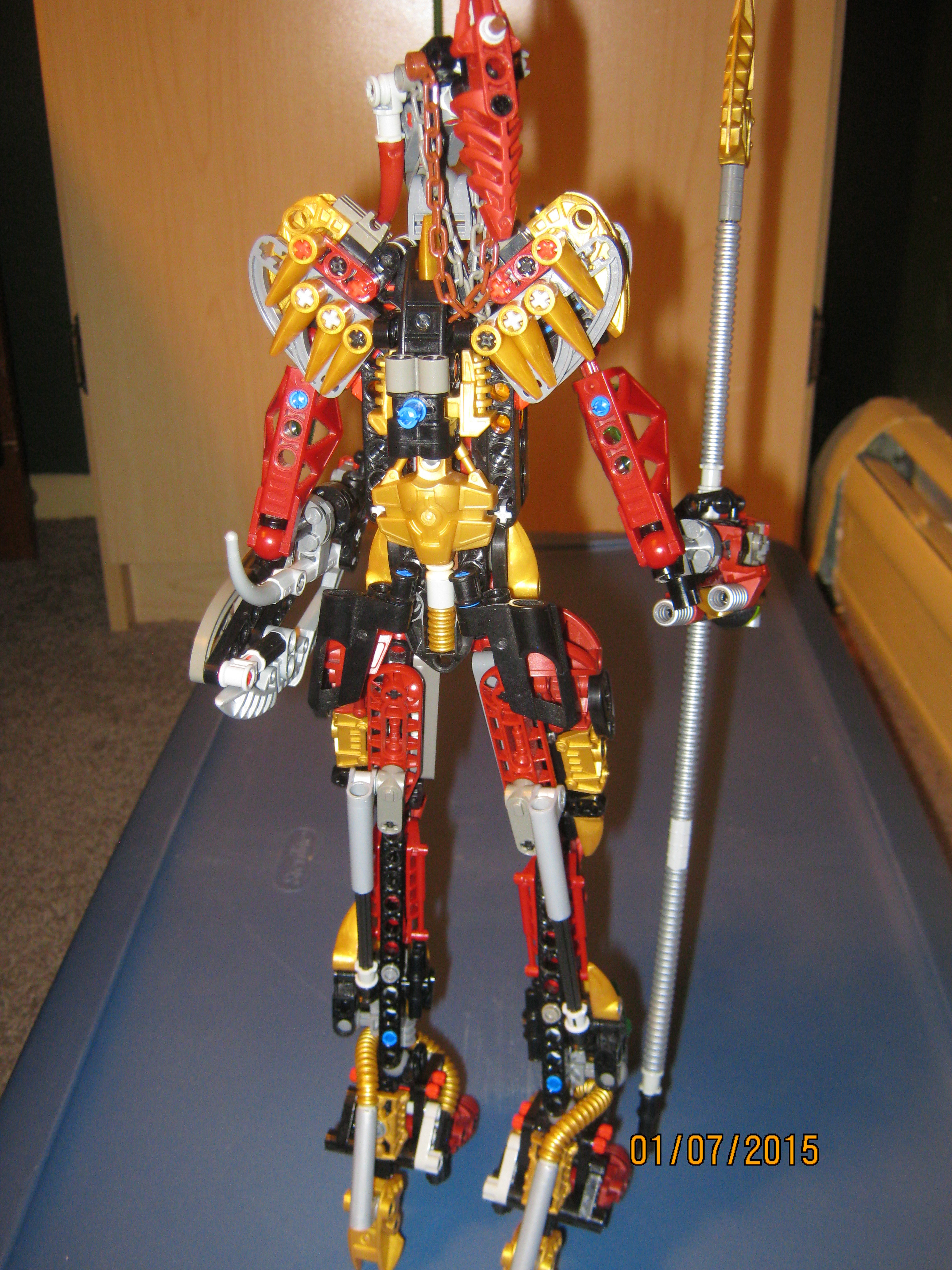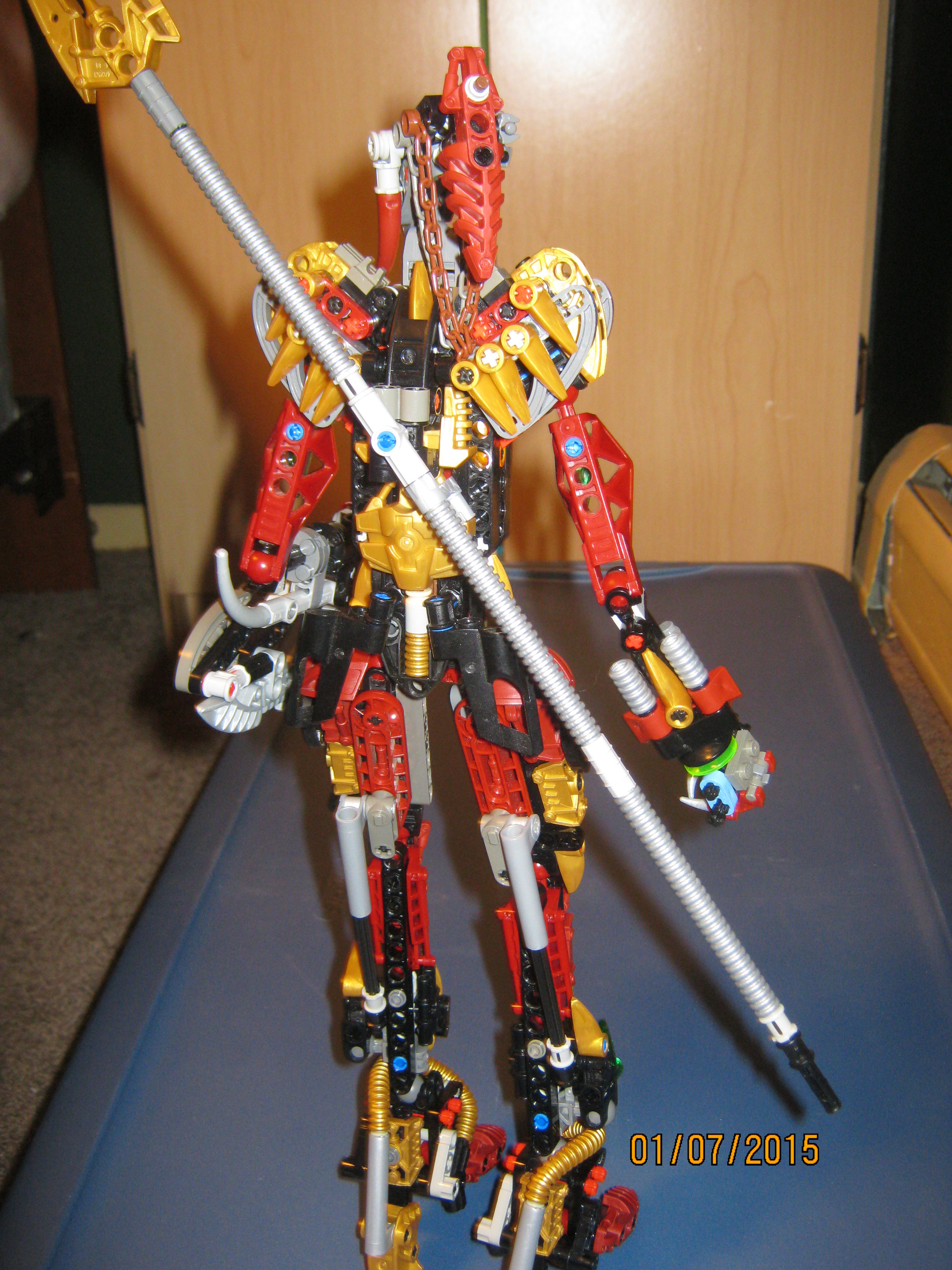 Not much to say about her back other than to note the blue pin where her staff clips on, and the black "butt-skirt" thing that I also want to improve upon in future iterations.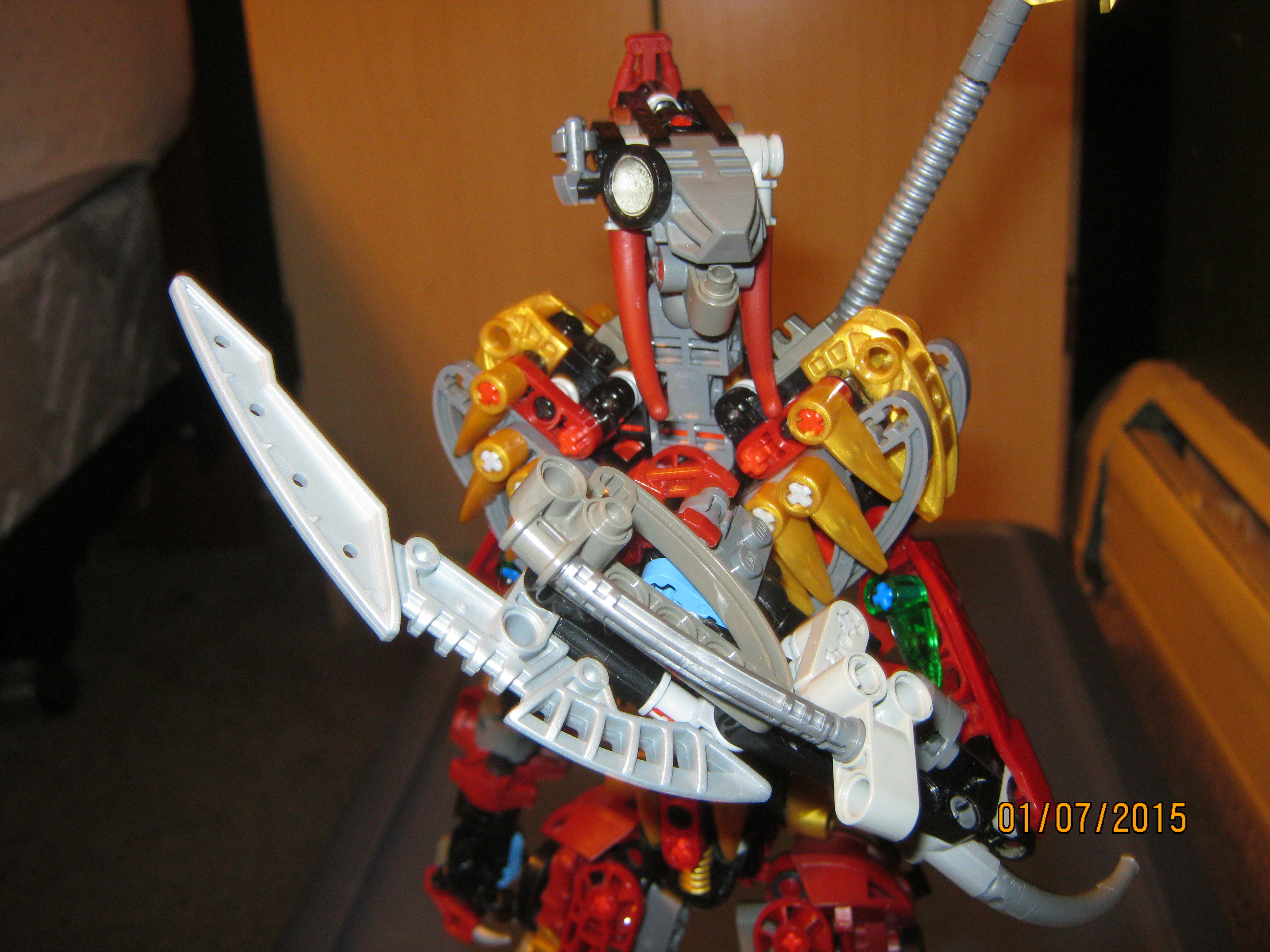 Her secondary weapon is a wrist-mounted blade not unlike Sidorak's - in fact, it is a somewhat older model. When I was building her, I'd built the arms first, so this became the most expendable section, as I often found myself ripping pieces off of here that were needed more in other sections.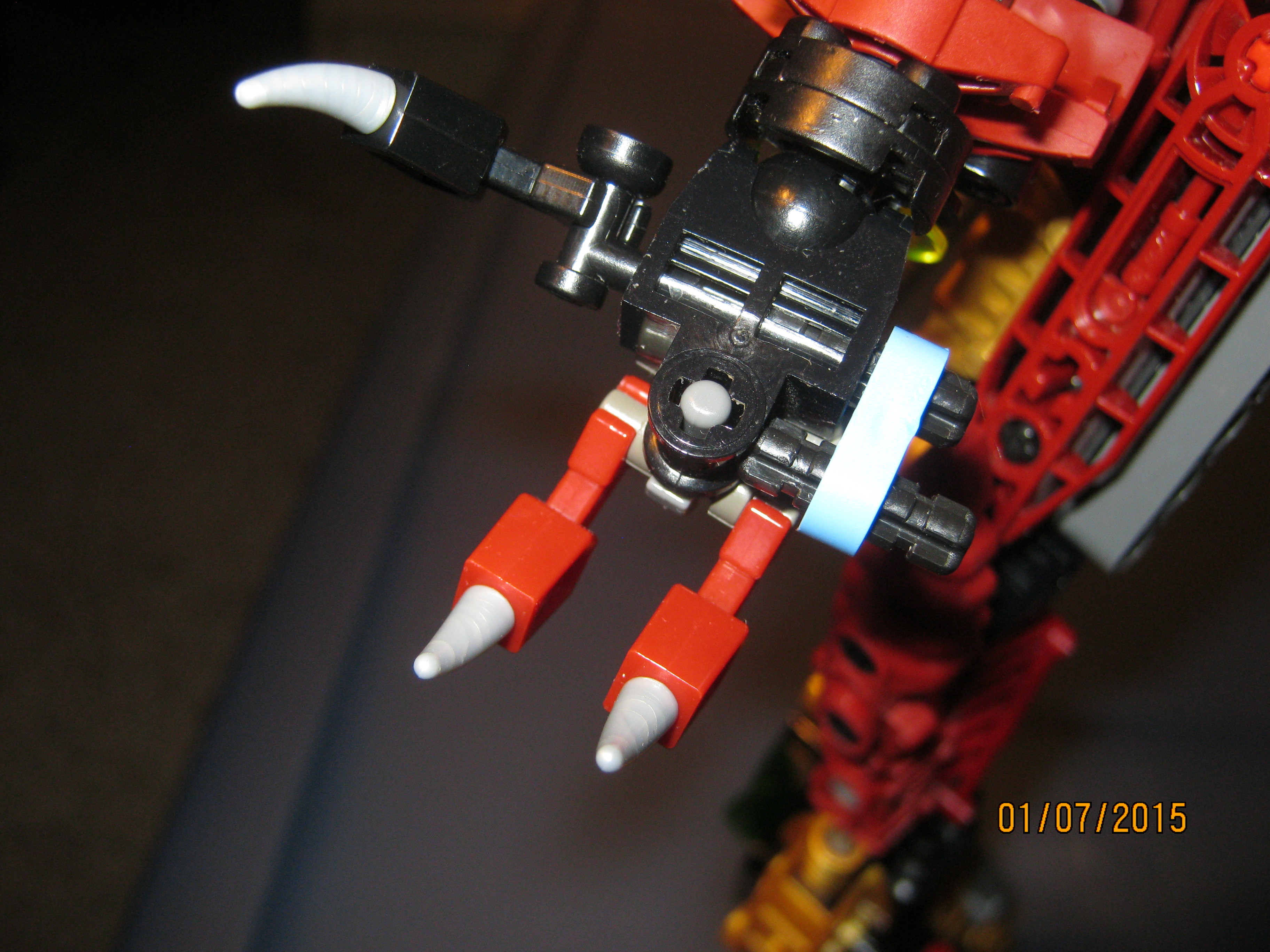 Mounted on her other arm is a scanning device that also assists with her inspections. Very late into the building process, I realized I still had a metru chest piece I wanted to use somewhere, and that her other arm looked absurdly twig-like compared against her hugenormous legs. Thus, this awkward-looking device came about. Hand is the standard claw, robbing Minifigure Reidak, Hakann, and Jaller of their arms. The blue thing is where her staff attaches.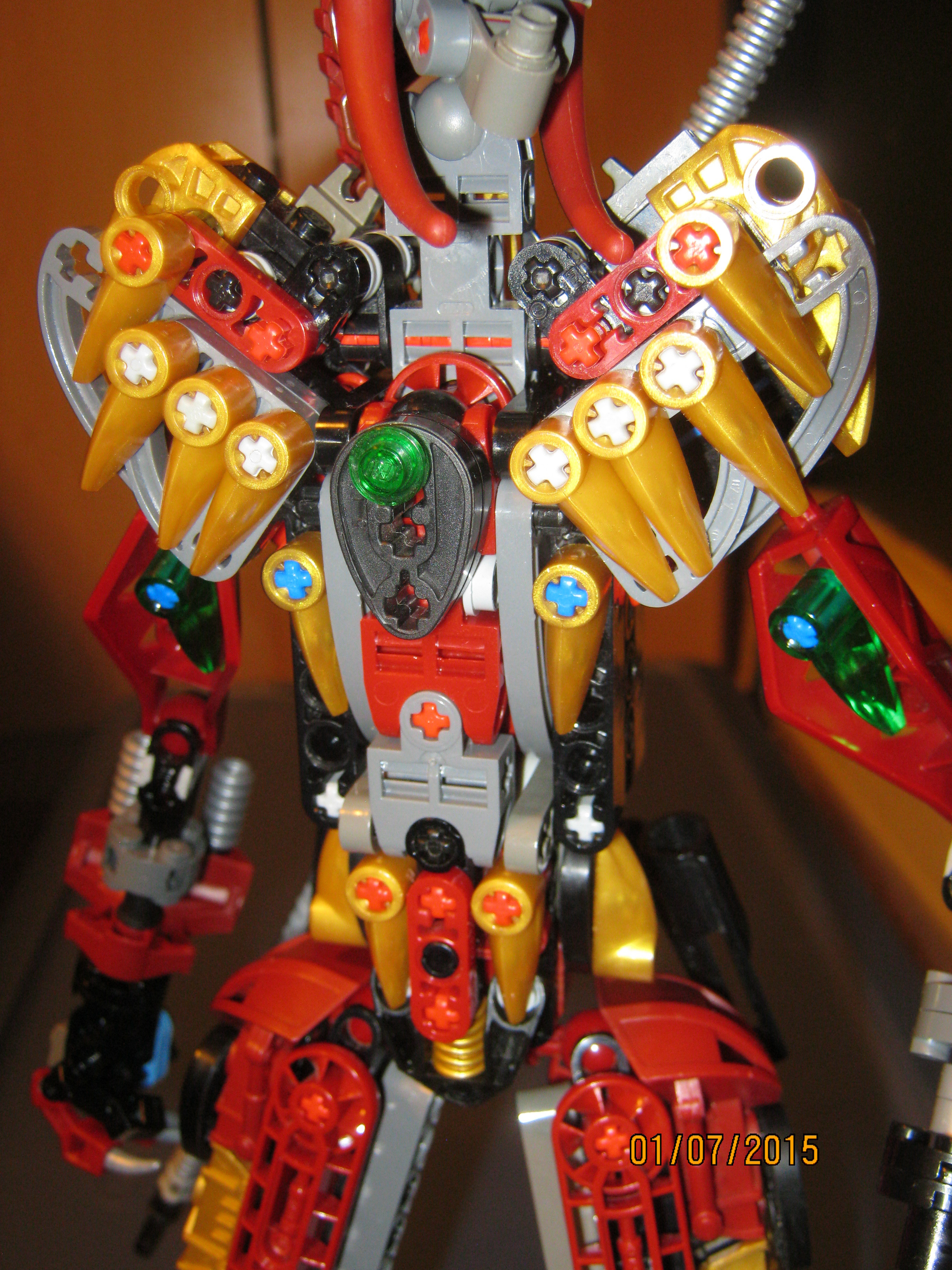 And here we have the main body. I wanted to make her look feminine without resorting to nuva-breasts or anything like that, but I'm not sure how well I succeeded at that. Other things of note - her green heartlight, and the shoulders, which were designed to resemble an admiral's epaulettes.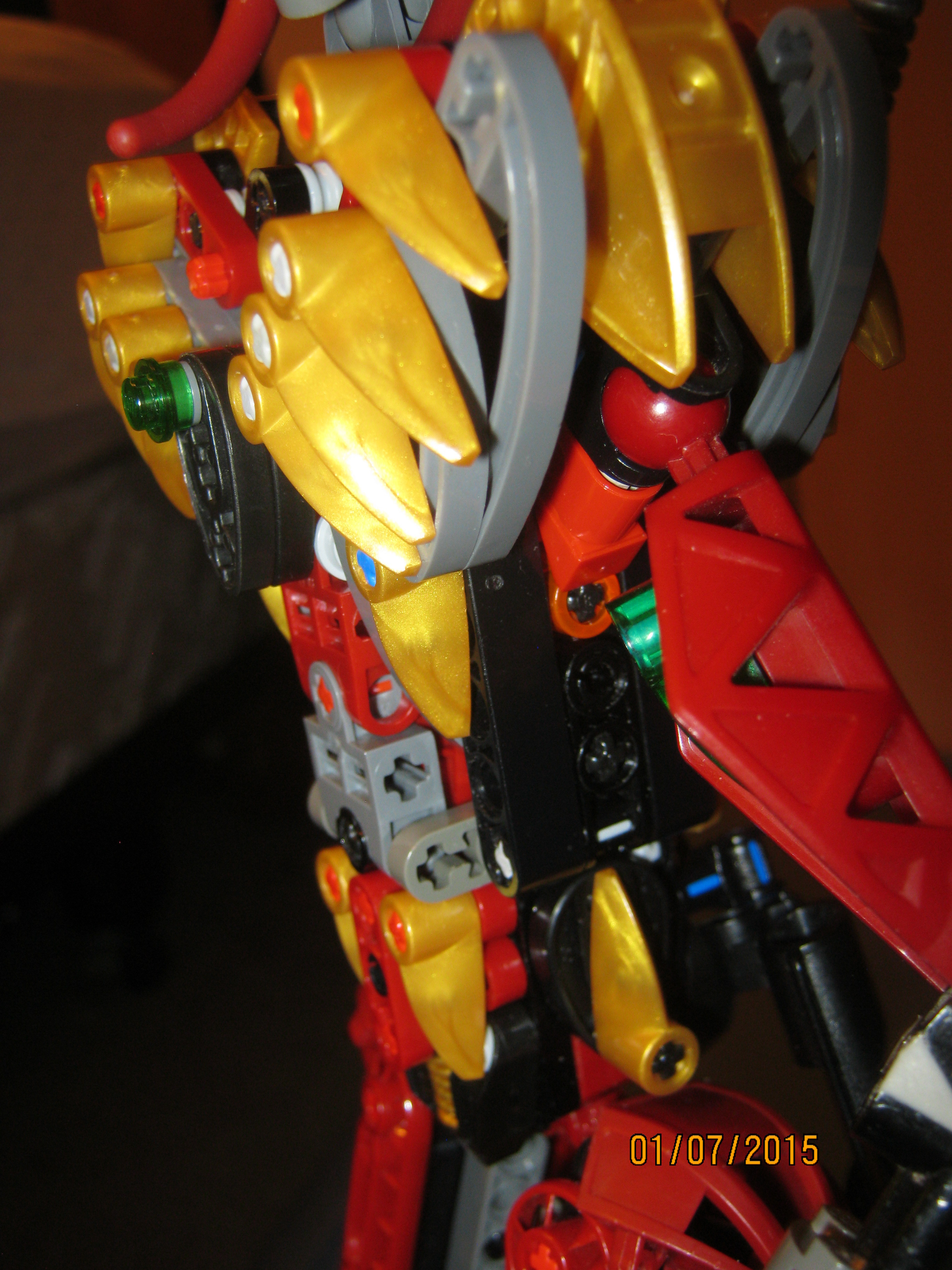 Side shot. Not much worth noting beyond maybe her armpits, but I'm not sure that's exactly a fascinating topic of study.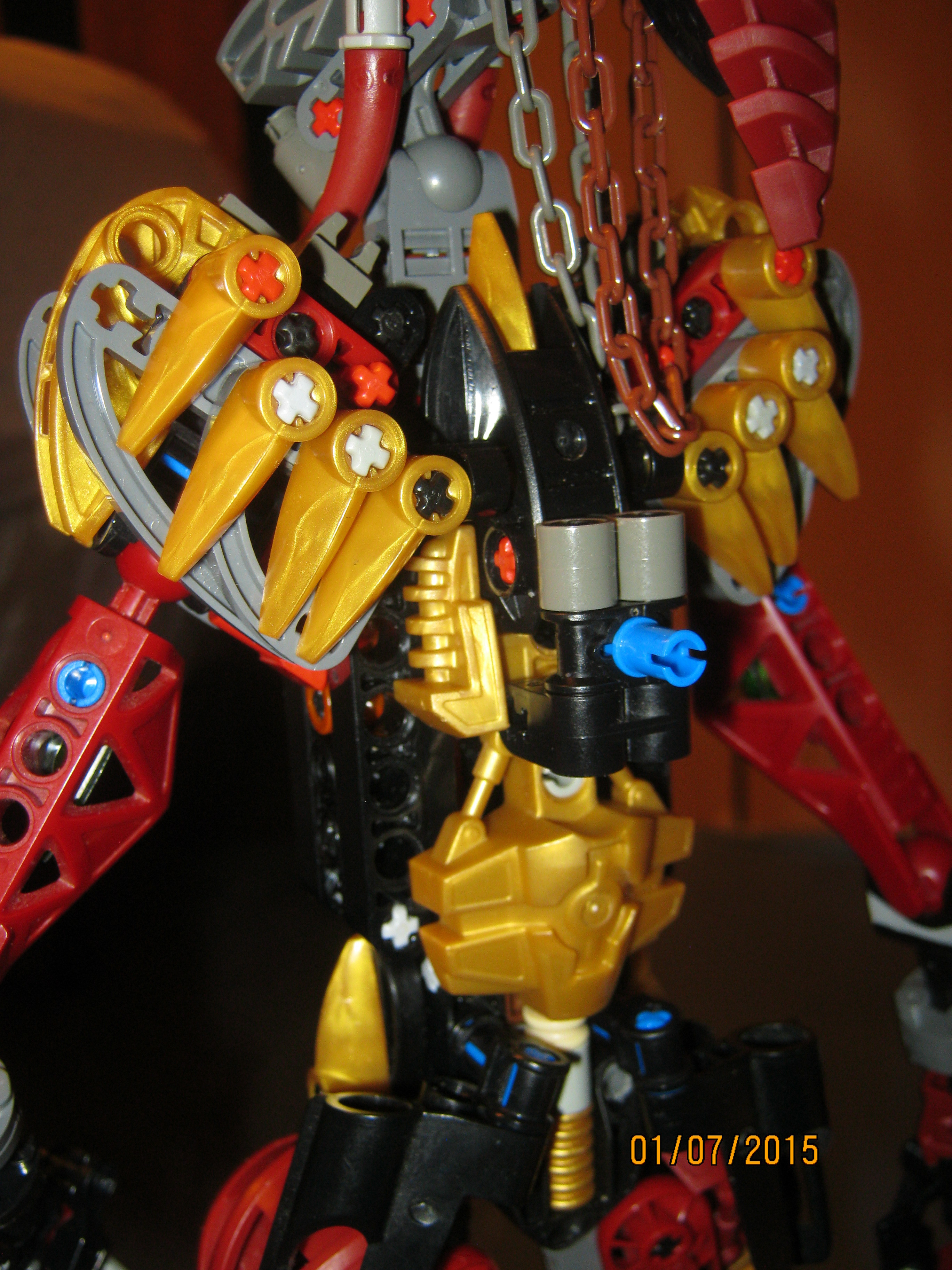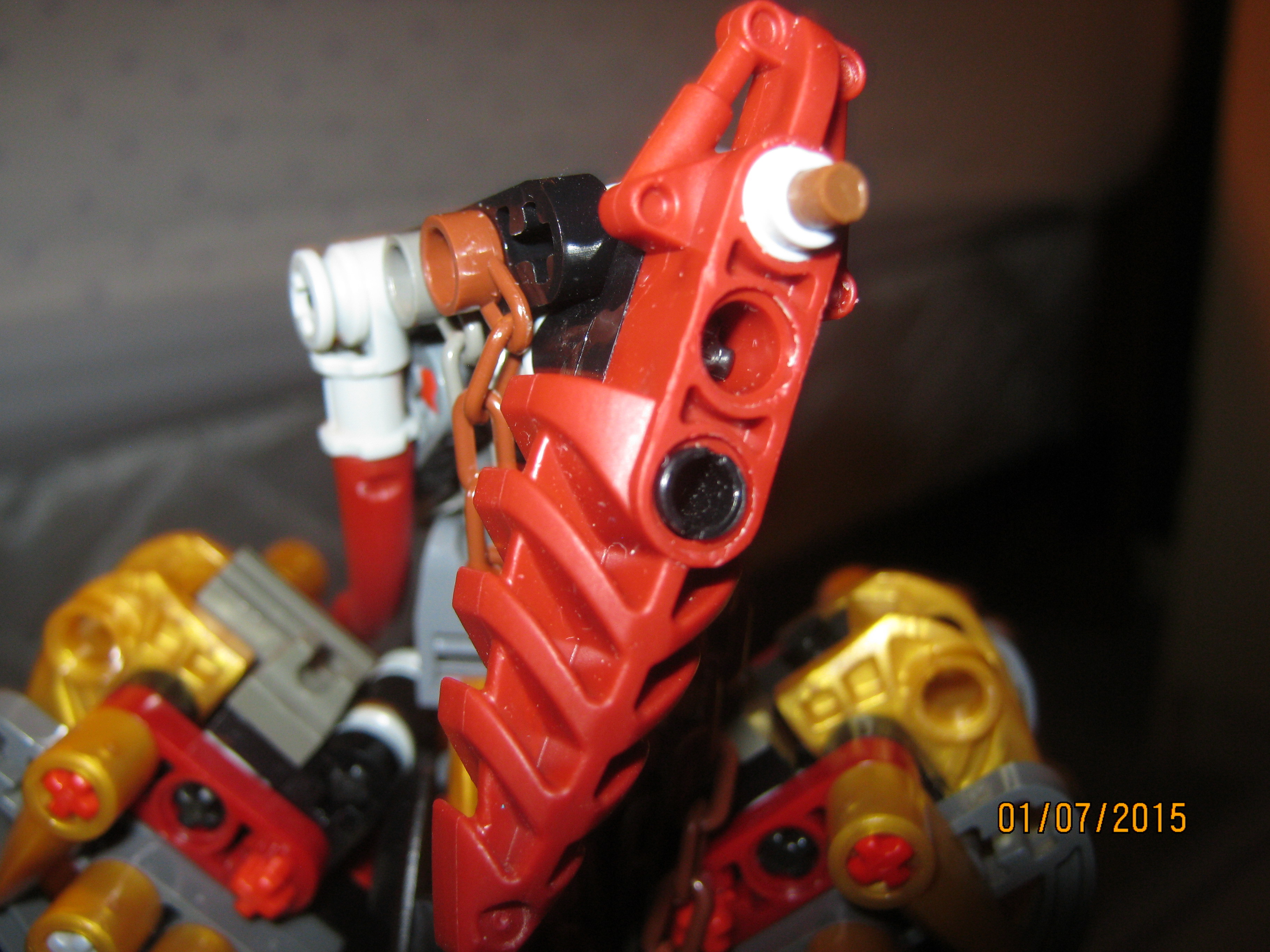 Closer view of her back, and the hair-chain-things on her head. Her ponytail can pivot back and forth a bit.

Dem thighs. Due to some miscommunication, I ended up with two or three 'Vezon & Fenrakk' sets back in 2006, which came in handy here.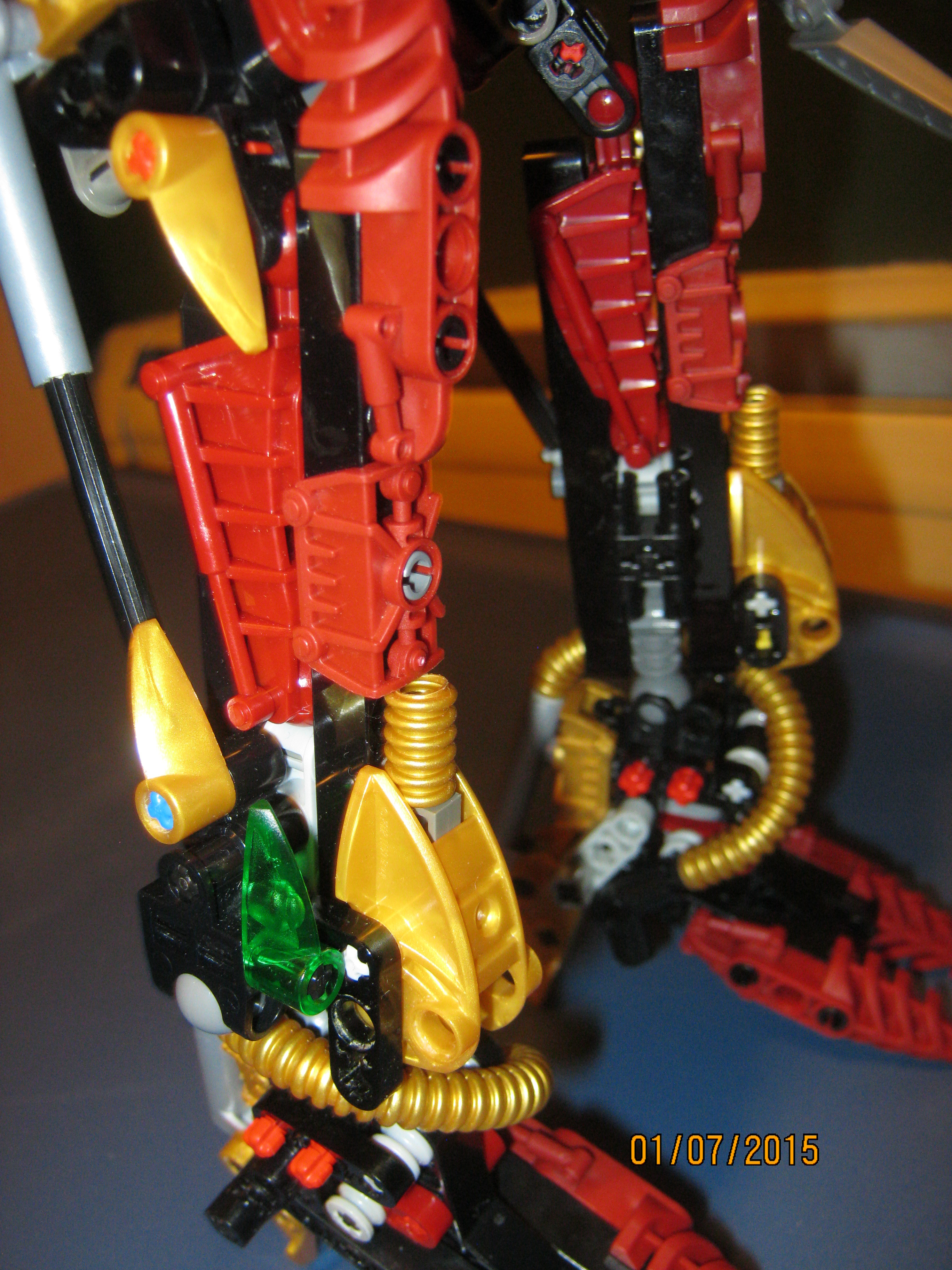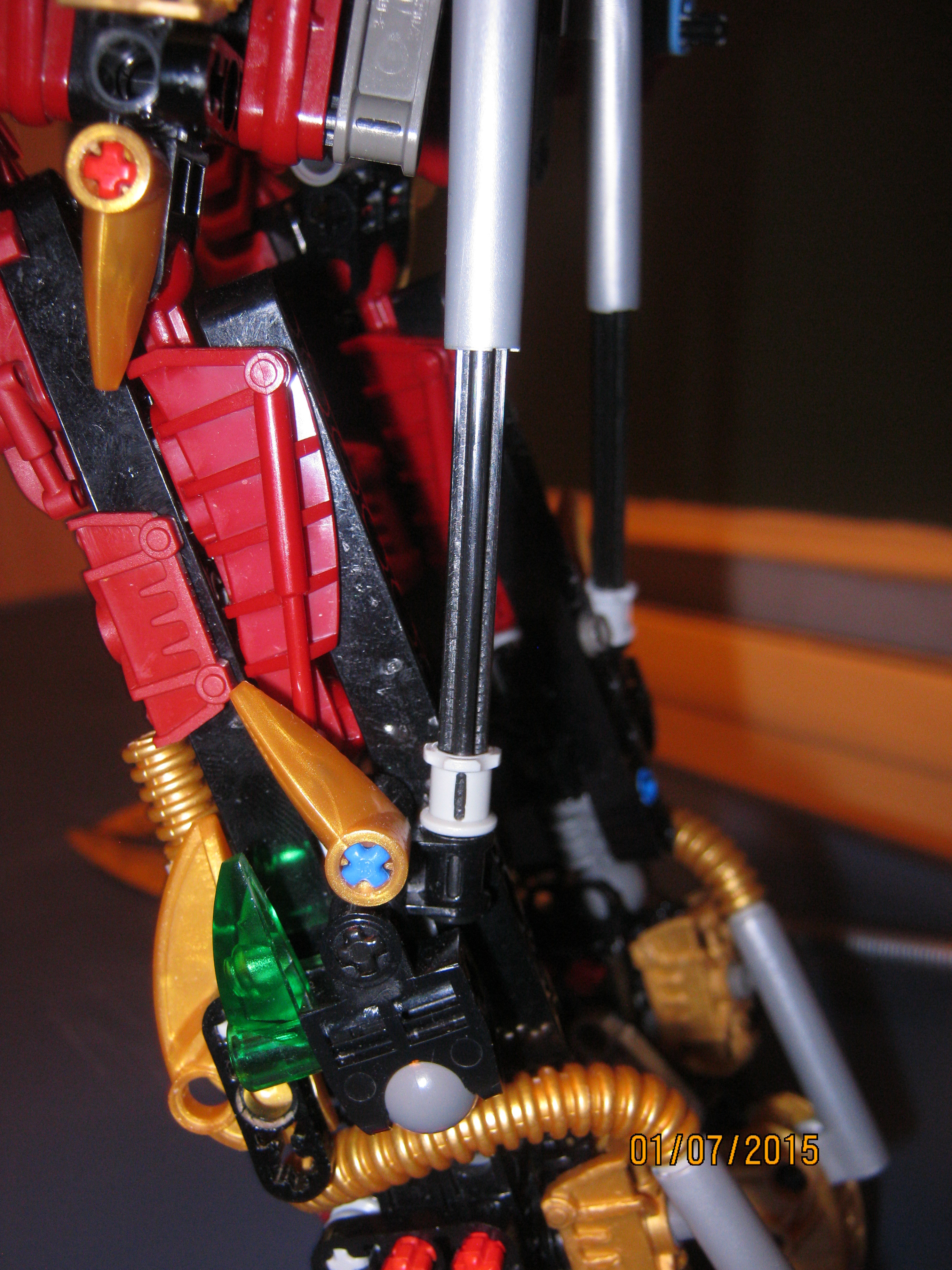 The lower legs, I feel, are where this MOC starts to fall apart somewhat. I couldn't find any shorter technic rack-thingies, so the legs ended up a touch too long. However, the big piston is genuinely helpful in keeping her stable, and I'm glad I was able to throw in a splash of Trans-Green.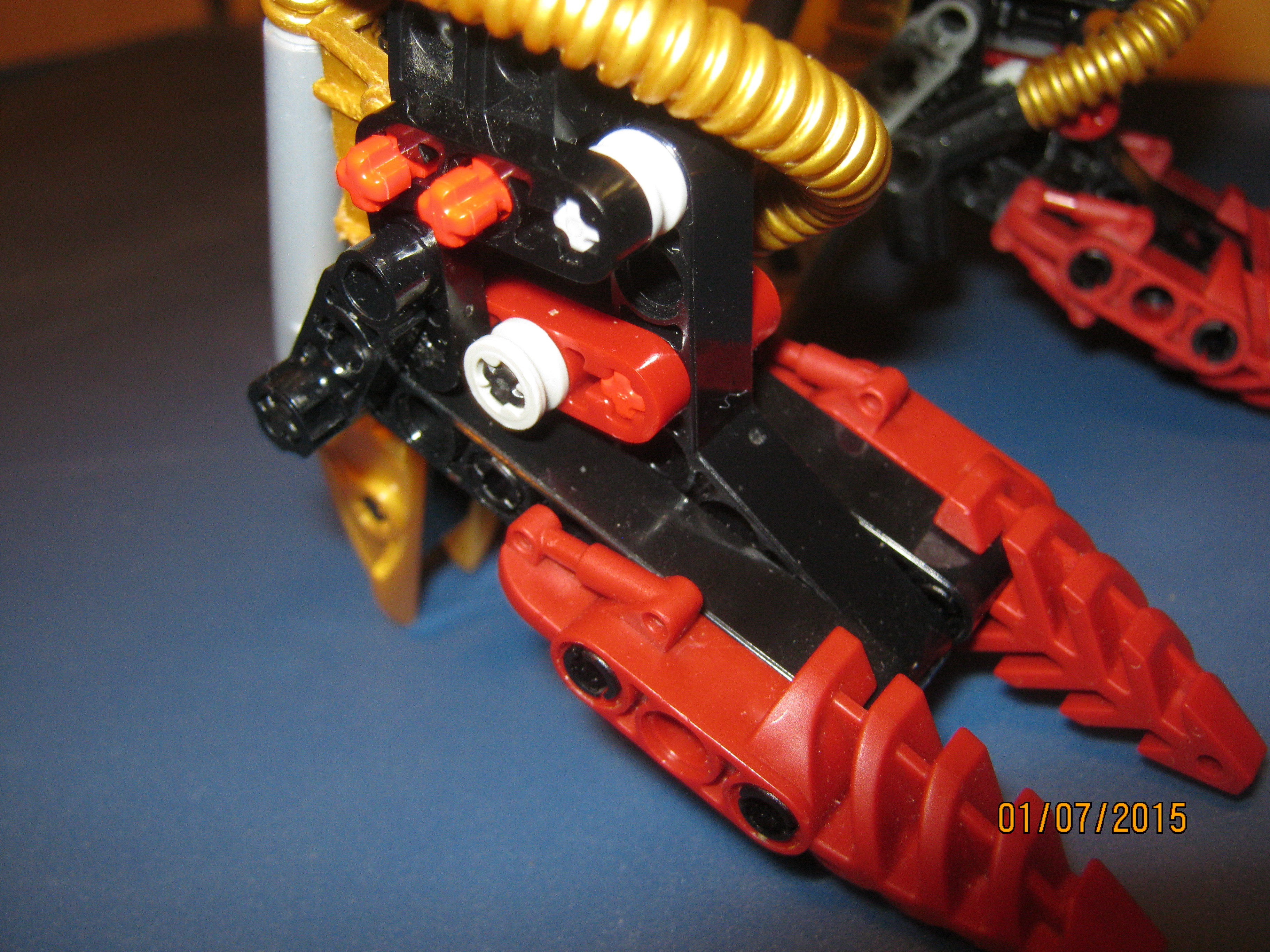 The feet are very loosely based off of Roodaka's, but modified to suit the slightly larger scale. Wrapping the gold tubes around the ankles was honestly a very spur-of-the-moment thing, but I like the "boot cuff" look it gives.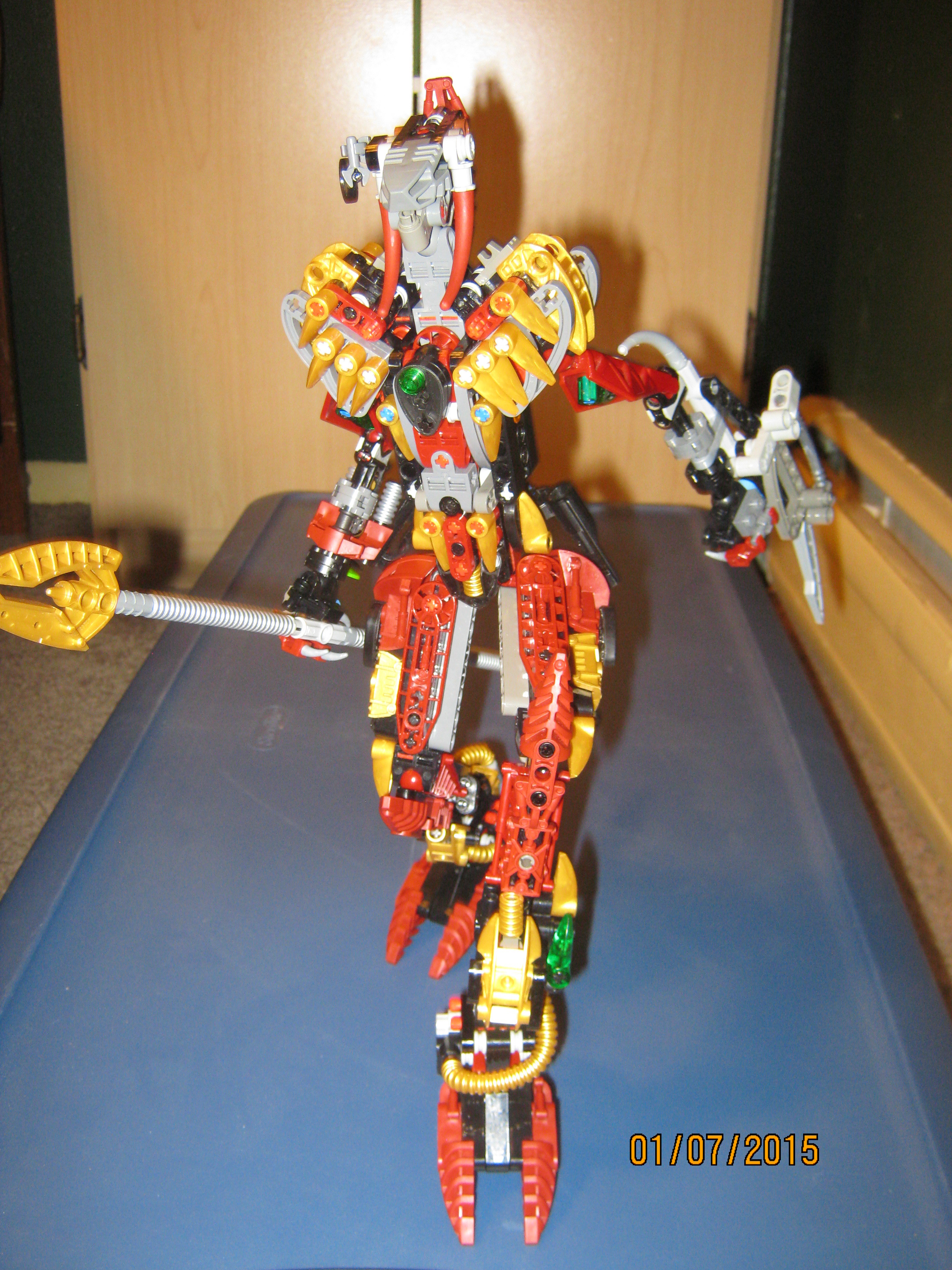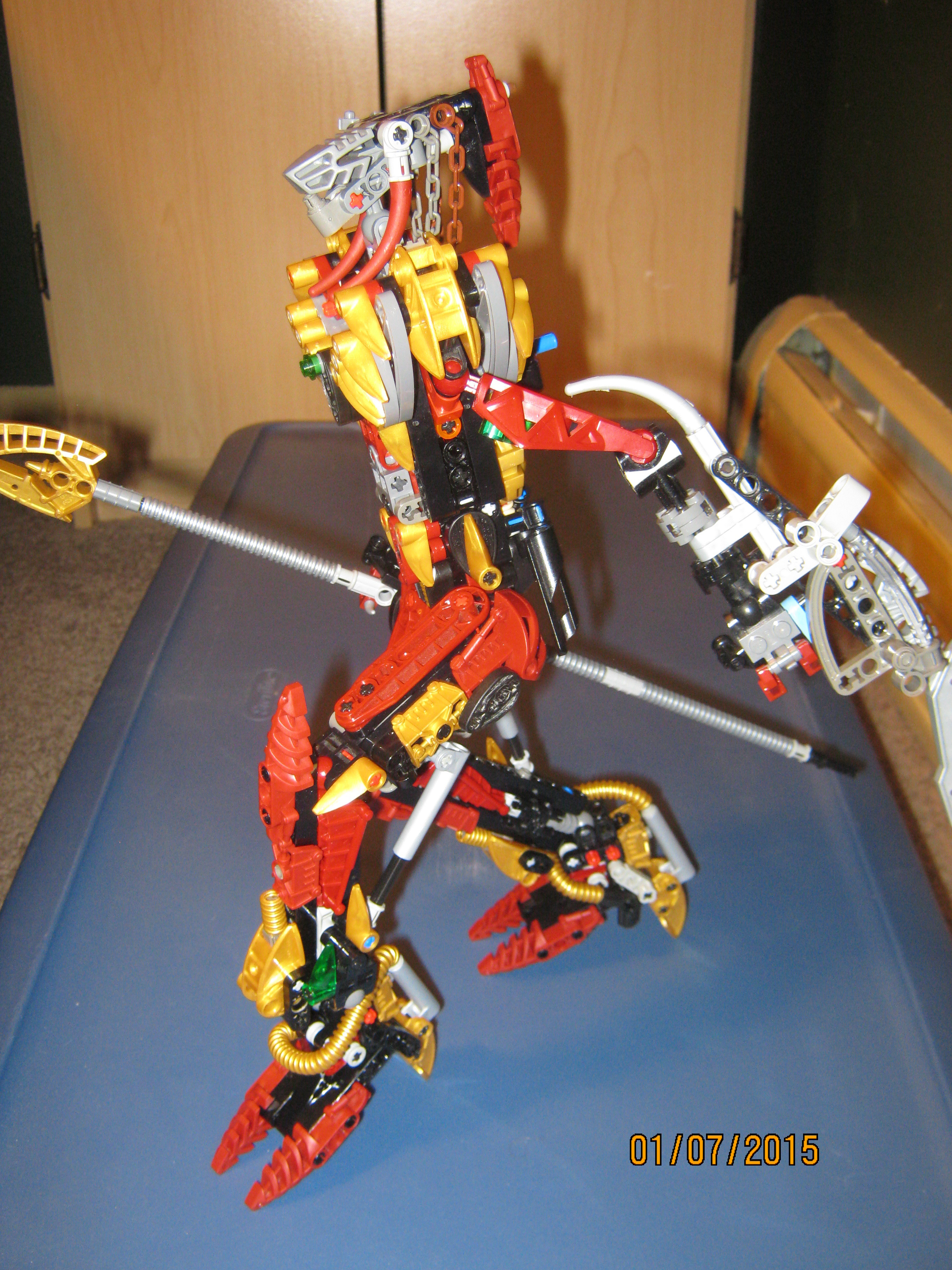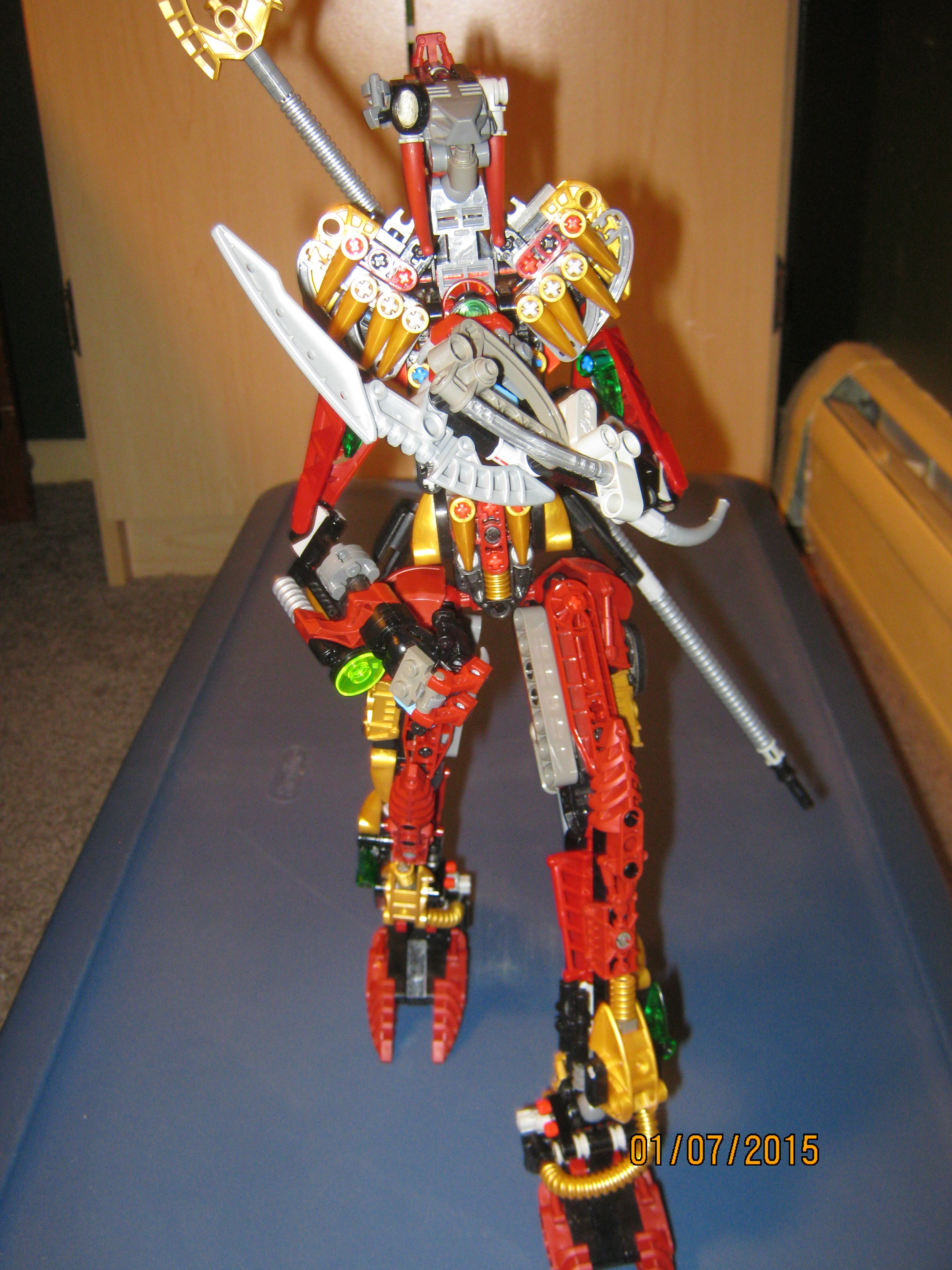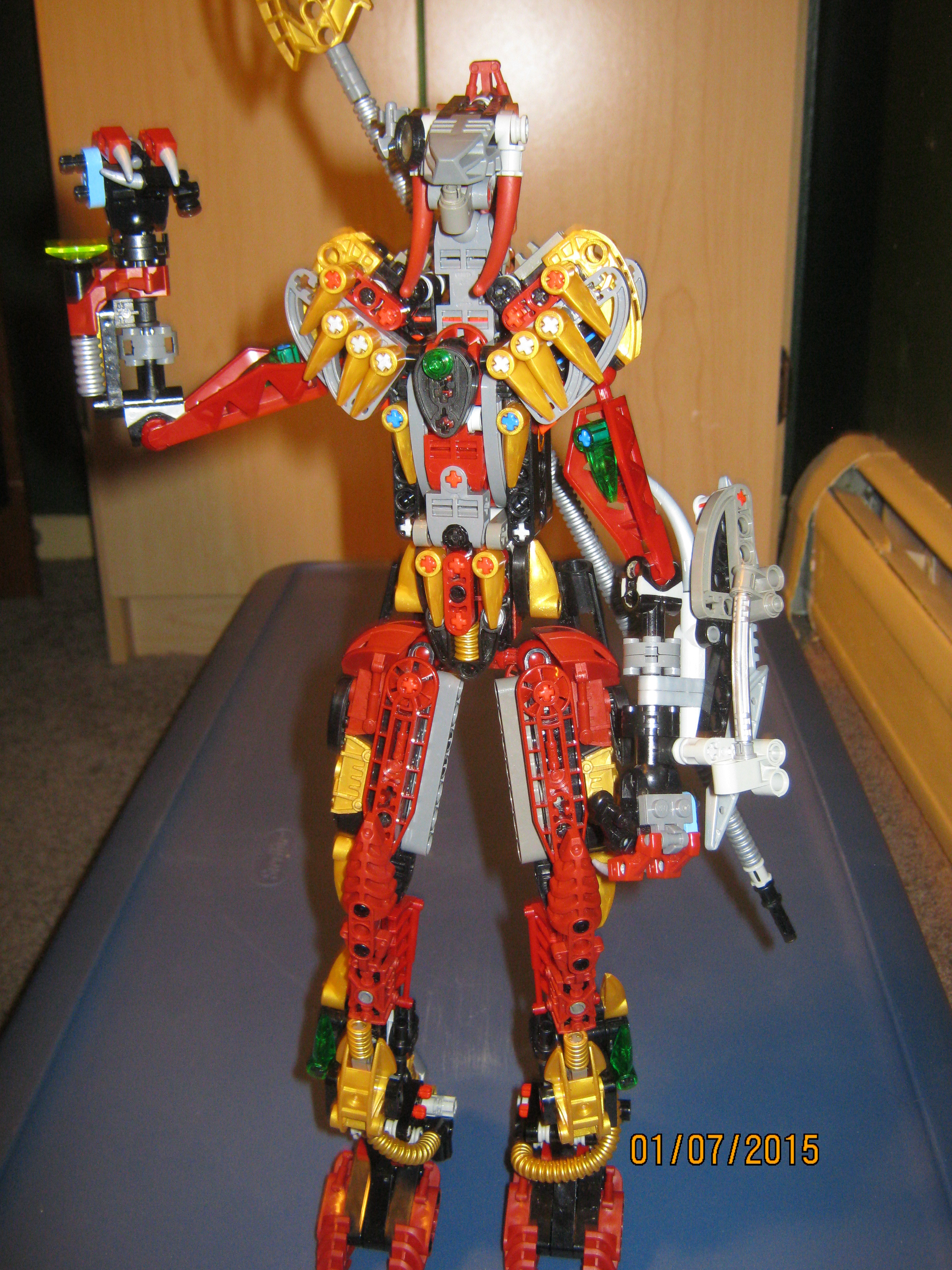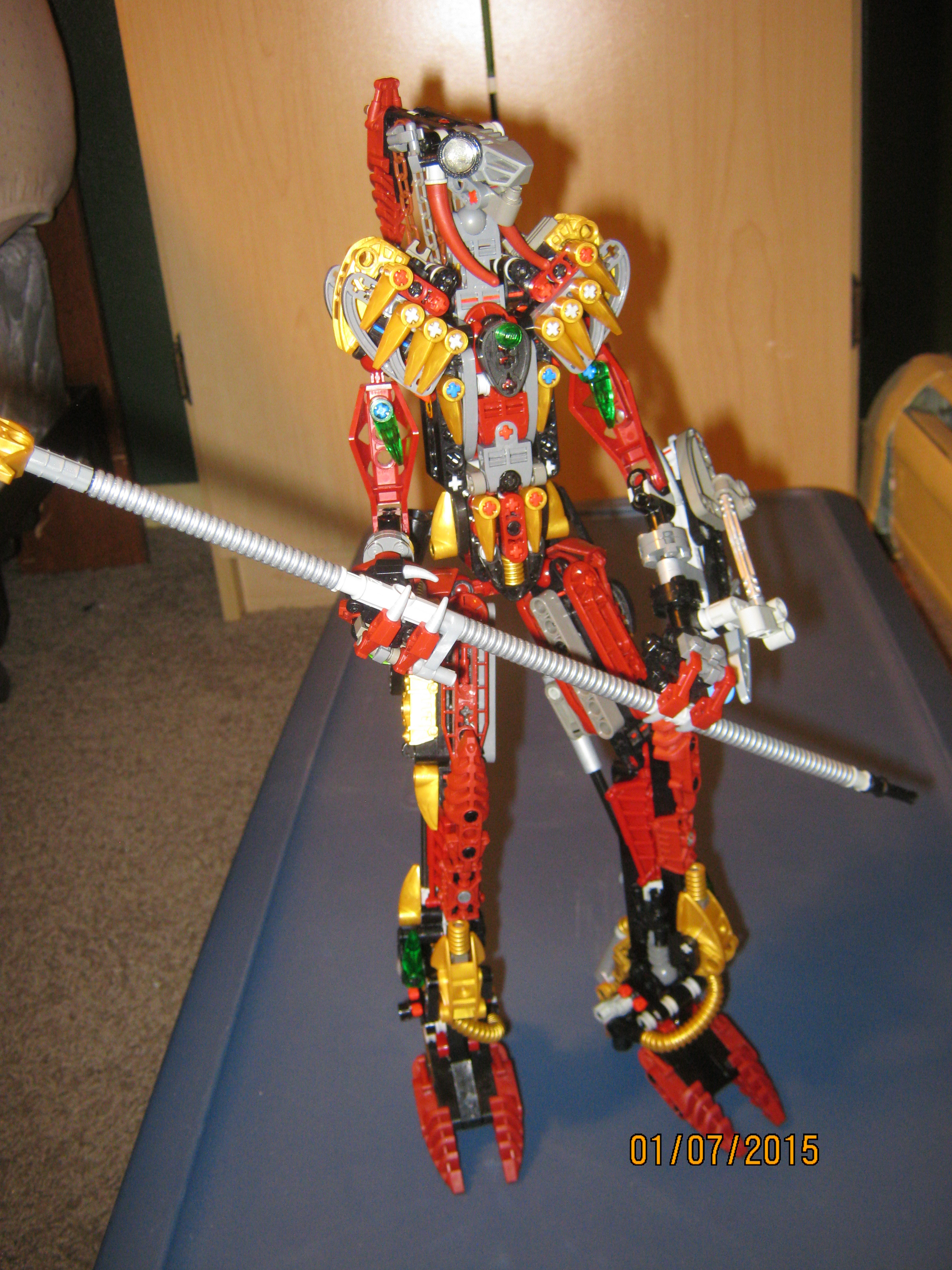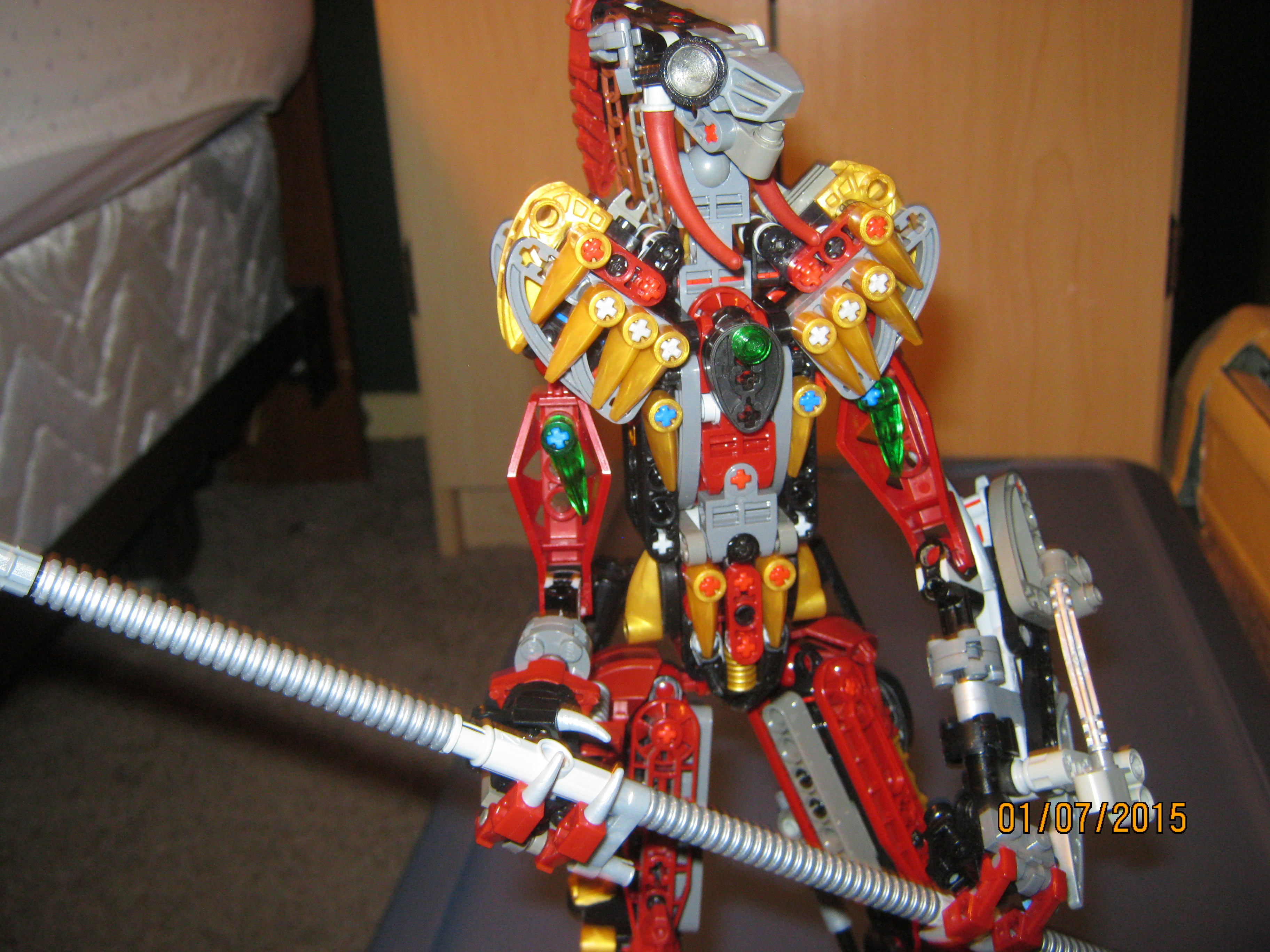 And some poses to finish this off! Your thoughts?
---
Edit (11/27/15)
Ardvesa, Gavla Revamp, & Updates
Slizers 1A & 1B - Heze & Meridionalis
Slizers 1C - Menkar
Slizers 1D - Terrabellum
Warrior Of Stone
Slizers 2A - Lesath
Slizers 2B - Dubhe
Slizers 2C - Antares
Slizers 2D - Meissa
CCBS Compilation 1
System Ship, Mech, and Updates
Vahki Legs
Vamprah ReVamp
Slizers 3A - Kaus
Slizers 3B - Mira
Slizers 3C - Nashira
Slizers 3D - Archenar
CCBS Compilation 2A