Hello everyone on the Boards!
Do you remember that comic preview I put up a while ago? No? That's fine.
I decided to rewrite the whole thing, pared it down a lot, changed the art style, and decided to do it all digitally now.
Although I'm not completely satisfied with what I've got lined up (let's be honest, no one is ever completely satisfied with their own work), I'm a lot happier with where it's going now than where it was before.
That being said, I'm not fully confident nor ready to begin actual production of the real deal, but I've decided to go ahead and jump in with a "Test Comic" if you will. A really short, 10 page prologue really, to test the waters and figure out the process.
This is the work in progress of the very first page of that comic: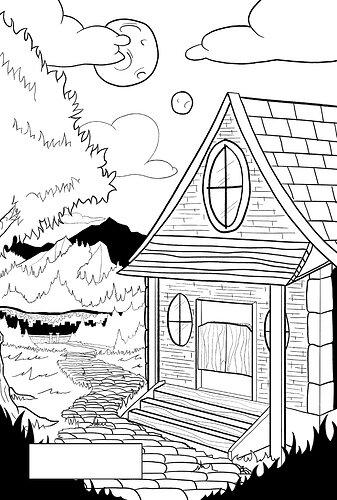 Nearly done coloring: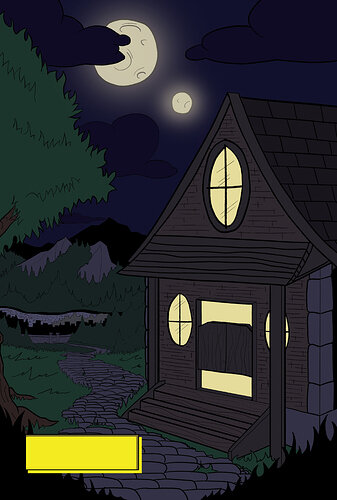 If you read any of this, here's a cookie!
As always,
Comment and Discuss!