This topic is for everybody to post little sketches or doodles, unrelated or not to any single theme. It is meant for the peices that do not warrant a seperate topic.
Must conform to the rules, no meme-ing all that jazz. Even though this is basically a "consolation prize" for not especially good artwork, please refrain from posting garbage.
Well here comes instantaneous hypocrisy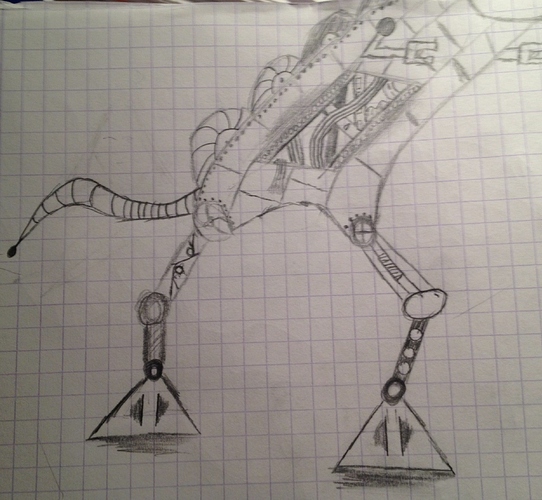 Some sort of mechanichal dinosaur ? without a head of course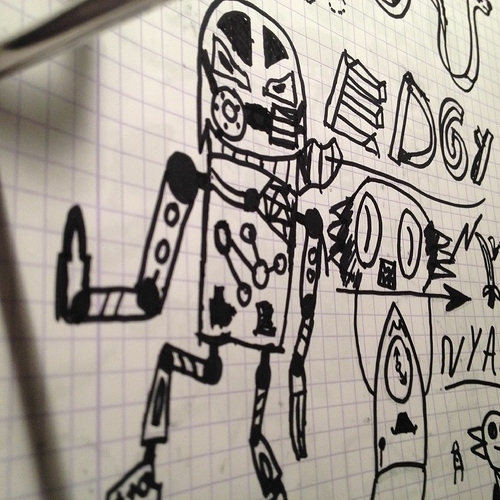 Eljay and exx thing not sure
Anyways yah post your """"art""""