I'm trying to get into the mask collecting buisness, so why not start here. Basically, I'm looking for most masks pictured here: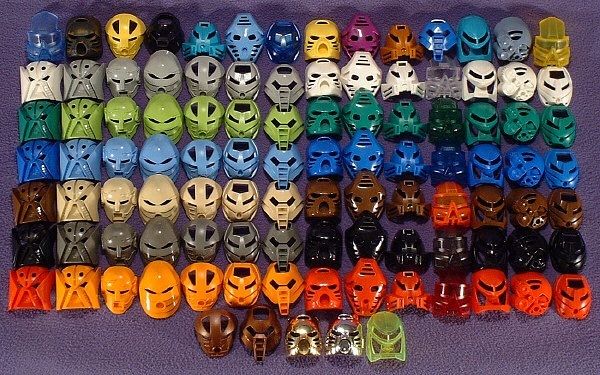 Obviously I'm not looking for all the masks, that 14k gold mask is an impossible dream… but here are the ones pictured I'm interested in:
All 36 Kanohi Masks
All 36 Noble Kanohi Masks
Both Copper Masks
Transparent Miru
All 13 EU Misprints
And that's all. If you know any Bricklink sellers, interested in selling, etc, then please reply to this topic! It will really benefit my Bionicle collection.
-Toa_Of_Shadows
EDIT: I live in Australia, try to get listings or deals or whatever from there, please!
EDIT 2: Also looking for the Infected Hau and Orange vahi