Hello everyone on the Boards!
Recently acquired a new portable computing device. Photoshop definitely works a lot faster now and I wanted to do some more art.
Decided rather stupidly to try some painting that I'm horrid at, got halfway through and gave up, then decided to make it some kinda Cubism thing.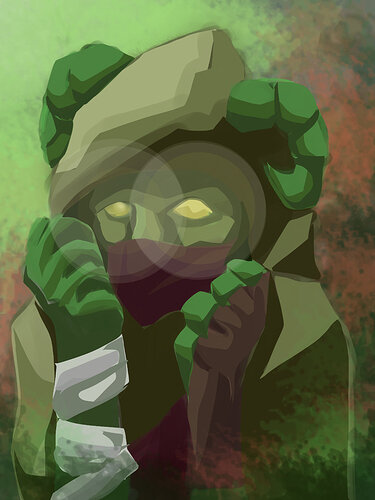 This is my new D&D character for the Fools of Misfortune campaign. A lot has happened since I last posted something related to it, and needless to say a lot of characters have since been…lost.
If you're curious, his name is Connie, and he's a dryad-tiefling Glamour bard. He's 4'6", has an Irish accent, stutters, and is a massive coward, and he's my new special boy.
Cookie Platter:
As always,
Comment and Discuss!