As sad as it is to see, i've been noticing a decline in the use of CCBS (let alone native Bionicle parts) in Lego sets nowadays ever since CCBS sets got discontinued.
I remember back in the day when lots of themes like Exo-Force, Star Wars, and even Harry Potter borrowed miscellaneous pieces from Bionicle, often in rare colours too! Even with Hero Factory, Chima borrowed TONS of pieces and add-ons for their system builds, and I loved seeing the integration between the two building systems.
Nowadays however, themes are using CCBS sparingly, if at all, and I really hate the thought of these pieces slowly fading out into obscurity in the next couple years.
So i'd just like you folks to share current Lego sets that use CCBS/Bionicle to help prove me wrong, whether it be a Barraki eye, or a ball-socket build! Here's an example: the Hulkbuster from last year has CCBS-built upper arms, and also the turret uses the Thornax launcher (i'm honestly surprised the design still survived for almost a decade now XD)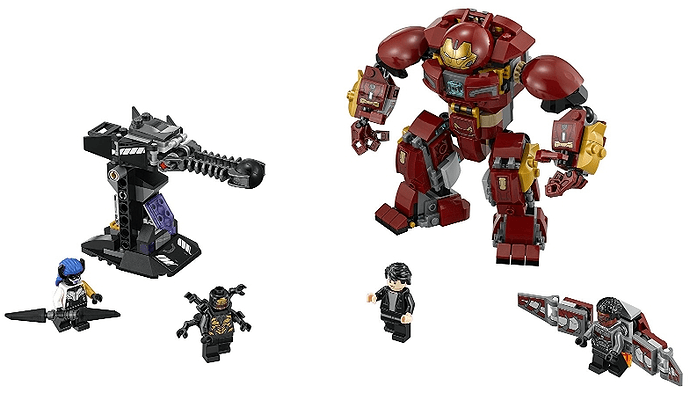 Happy Hunting!