I had a recent craving for Crash, especially after the rumors of a new game, so I drew him.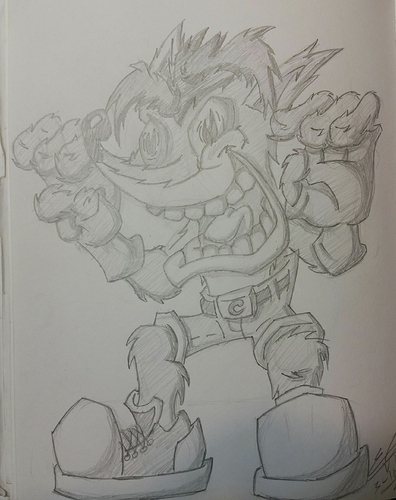 I never played the original Crash Bandicoot game but I have fond memories of Crash Team Racing and Mind Over Mutant. Really want to try Twinsanity some time in the future.
UPDATE:

Better eyes. Better Crash.
Anyways, take care!