So the other day I was drawing because I didn't know what else to do and I decided to draw some mash-ups of different Pokémon and after drawing a few I thought it would be fun to start a topic just for creating fusions and so here we are.
So if you wanna make some weird looking or actually cool looking fusions feel free do it with whatever you want to.
I drew mine just cause it was easiest but any visual representation goes.
And here's the ones I drew.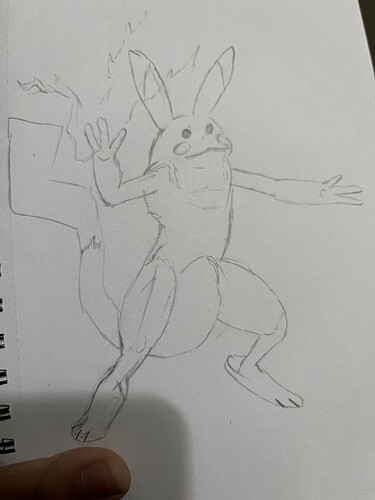 Mikachu: Pikachu and Mewtwo
Chugtrio: Charizard and Dugtrio
Sorry for the horrible pictures.
(And yes, I know there's a game called Pokémon Fusion which is the same thing but it's more fun making your own)