For those of you who don't know what I'm talking about, I came across this image of a Russian release for Bionicle: Mask of Light, however, it is quite different from the other ones…
This release that I'm bringing up is specifically the films' Russian Special Edition DVD release. However, one of the elements that makes this interesting compared to the other releases, however, is the fact that this seems to be the only one I could find that contains Disney DVD branding on it.
I tried to look up more information on it, but didn't get very far. I'm assuming that this release is incredibly obscure because I could only find one other listing for it, with the other retailer site having a lower-quality image of the cover.
However here is the front and back covers of the DVD: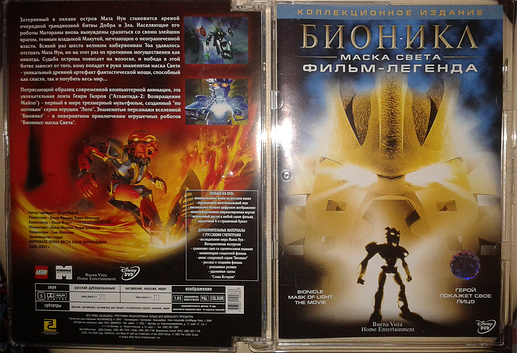 I'm posting this here because I'm super curious about this regional release in particular and am hoping that maybe somebody could provide me some more information about it…