Hello everyone on the Boards!
Have I mentioned I play D&D? I have? Okay, I'll just throw away my script…
Well, I've got a new character, and this time he isn't an edgelord, so that automatically makes him better and my new special boi, and if you hurt him I will be very upset.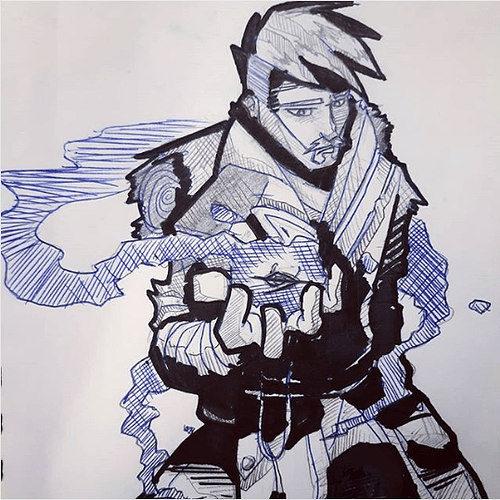 Anyways, here's a new pic I made with some squid-juice in various colors. Two, actually.
And some flaky carbon.
Let me know what you think, maybe, if you like doing that. If you do, I'll give you your cookie:
As always,
Comment and Discuss!