His theme, click play before reading: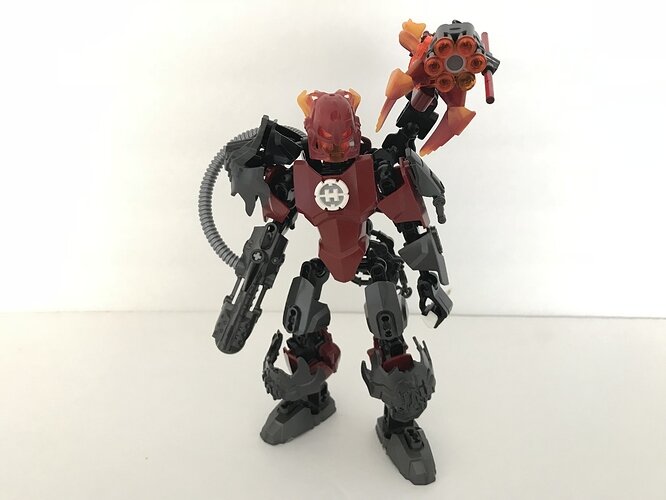 Dante Brimstone is one of the most powerful heroes in the hero factory. His weapons include:
His signature inferno gatling gun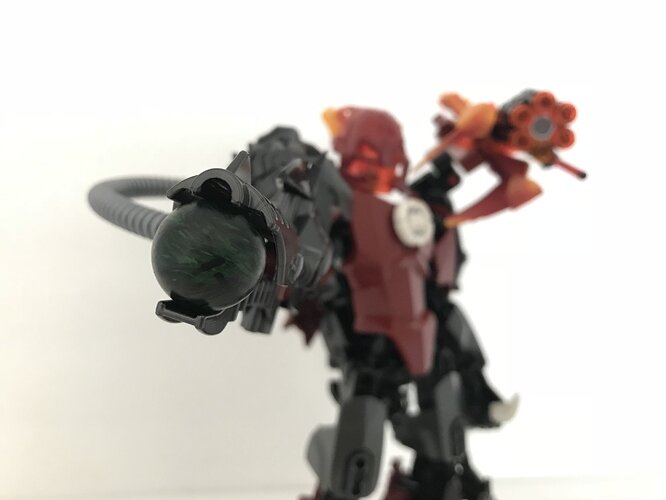 A negative energy cannon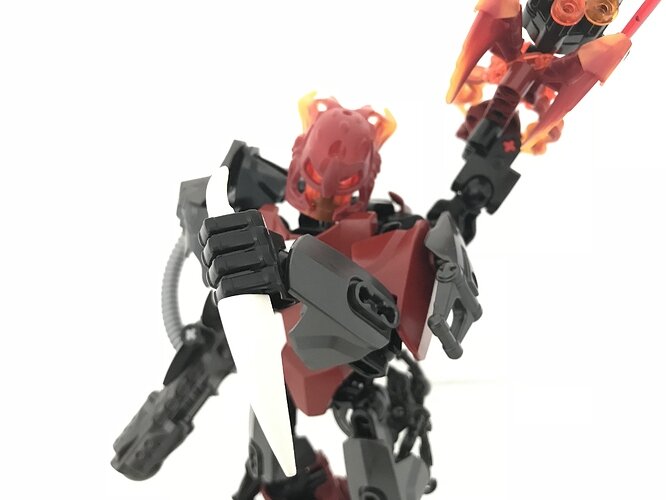 And his bone dagger he made from a dragon's skeleton.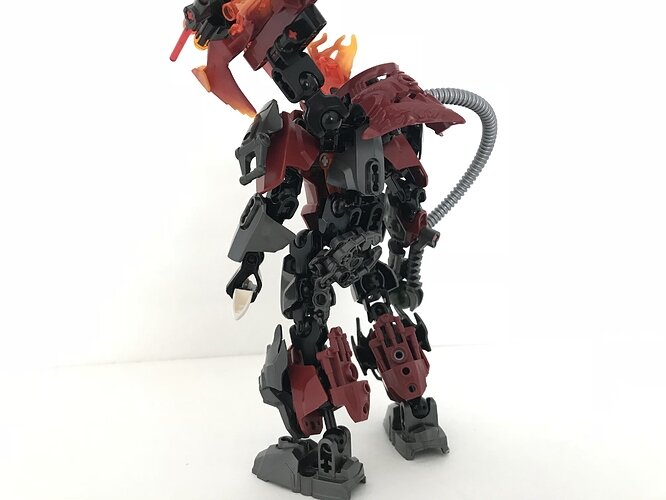 He has handcuffs due to HF regulations but he never uses them because he always kills his targets.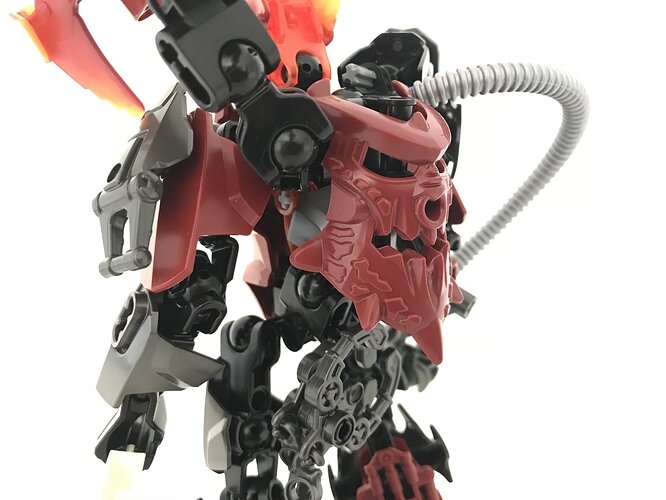 He also wears the face of a demon he killed on his back.
Dante was created by an HF splinter cell that was trying to overthrow the hero factory. Dante worked as a double agent, but when the splinter cell was found out, they tried to kill Dante. He survived, and continued in the HF. On one mission he was on, his entire team was captured and tortured. He was able to escape but the rest of his team died. He later went back and killed the villain.
This made Dante jaded, but he still did jobs for the hero factory to keep his cover. Due to him being made by the splinter cell, his hero core is unstable. That makes him more powerful but a little bit crazy. He also was a member of the recon team but that story is too dark for the boards.