Din, Toa M'Kuu of Sonics, Deputy leader of his team and one of the few to survive the Massacre atop Mt. Ngoi. Believe it or not, Din has been around for over a decade at this point as I had originally built him in his future Turaga form posted way back on MOCPages.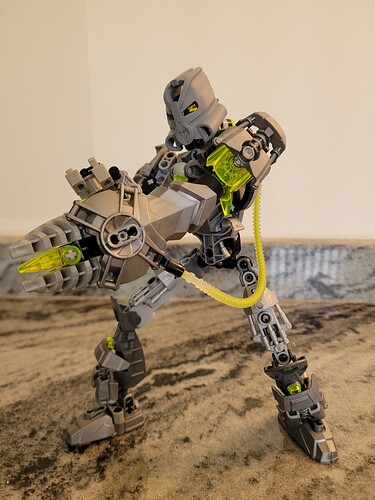 Much like his Turaga form, he has a robotic left arm as a prosthesis, having lost it in the early wild days of Yerma-Magna.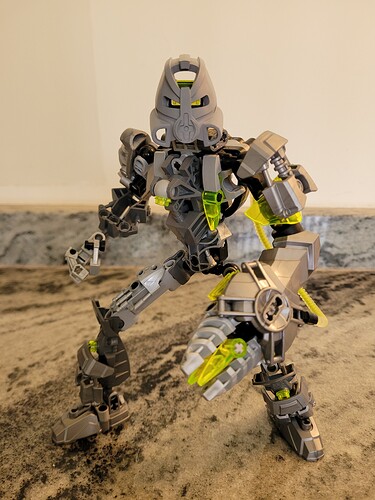 Special thanks to Galva_Nize for the Ruru Variant.